Carphone's music service to seek and destroy freetards?
We know where you've been
Carphone Warehouse's music streaming and locker service has plenty going for it - not least the price. The £29 a year subscription offers much more than Spotify, but at a quarter of the price. But one small item in the terms and conditions has caused a fuss.
The service uploads the metadata from your music library to Music Anywhere's servers. Music Anywhere is the service provider for Carphone Warehouse. If a song is licensed and part of Music Anywhere's catalog of six million songs, you can then hear it streamed to another PC or a mobile device. You can listen to any of the songs on that device. If one of your songs isn't licensed, or is unrecognized, then it's still stored in the locker.
So far, so good. The alarming T&C is this one:
"In extreme cases where it becomes apparent that most of a person's music collection has been fact pirated, Music Anywhere reserves the right to terminate the service."
So, er… how can they tell that your MP3s have been illegally obtained?
We asked, and didn't get a clarification - the technical process remains a mystery. So we'll continue to ask. But a spokesperson told us:
"Catch Media / Carphone Warehouse will abide by all privacy laws, and do not pass any private information to any entity including music labels or retailers."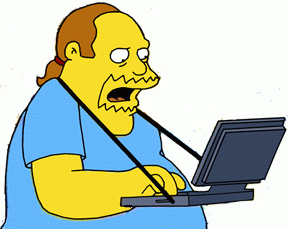 Of course, to terminate your service, they don't have to. Many rippers who upload to Torrents, P2P services or unlicensed lockers such as Rapidshare can't help boasting about it: they leave an indication of the file's origins in the MP3's ID3 tags - "R1pp3d by Wa77ock", for example. Presumably, if you've been helping yourself to the large collections on the Torrents, then many of the files will bear this telltale mark. At what point Carphone or Music Anywhere decide that you're not merely a casual infringer, but have gone the whole nine tards, remains unclear.
With lockers becoming more popular, the paranoid may wish to clean out their ID3 tags using one of the tools listed here. ®
Sponsored: Detecting cyber attacks as a small to medium business