Ten Essential... Symbian Apps
Software for your Nokia

PDF+ Basic
Symbian comes with a PDF reader, of course, but it's fair to say it isn't much cop for those who deal with incoming PDF attachments every day. Costing just £3, PDF+ Basic expands on Symbian's built-in options, offering document reformatting to get your documents to fit on-screen, as well as touchscreen support. Of course, there's the ability to search within documents and add bookmarks. It's not perfect, though - while some Symbian apps run beautifully quickly, PDF+ Basic isn't one of them, and if you're attempting to view a large PDF, prepare yourself for some frustrating delays between choosing to zoom in and it actually happening. If you work with PDFs every day, PDF+ Basic adds some excellent new features.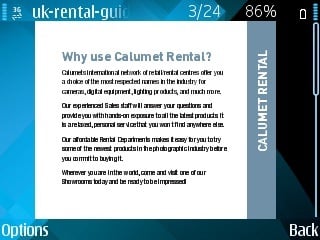 Reg Rating
70%

Price
£3 

Download
Ovi
More Info
mBrain Software

Qik
Recording a video, editing it and uploading it hours - or even days - later is a relic of the last decade. Live streaming is where it's at, and it's hard to name a candidate that does a smoother job than Qik. Set up the free app and an account to go with it and you'll be broadcasting in seconds. Unless you create a private channel your videos are streamed to the internet - the only thing left to do is think of something interesting to film. Predictably, streaming video over a 3G connection was ropey at best, with the connection dropping out frequently. If this happens, your video is cached locally and uploaded when your connection recovers. Streaming by Wi-Fi worked superbly, though, with an impressively short delay of around a second and a half between filming something and it arriving online. Your videos are automatically saved by Qik as well so you can watch them later.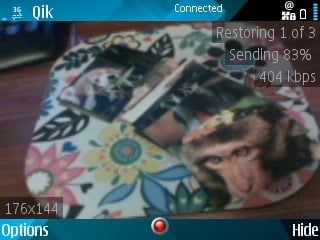 Sponsored: What next after Netezza?