Server sales do drunk cat bounce in 2010
Bad news for Oracle, better news for Dell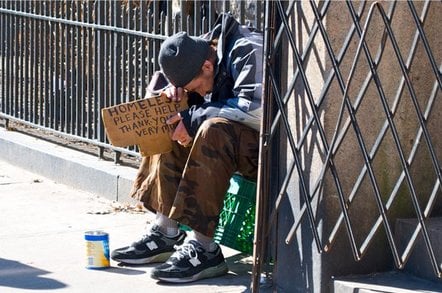 For the last three quarters, the server business has been on the upswing, with strong growth relative to the perfectly awful sales levels set at the end of 2008 and in the first half of 2009. Intel is making money hand over fist, and even Advanced Micro Devices has put some black ink on its bottom line. The server business is back, right? Not so fast.
The server analysts at TheInfoPro have been speaking to what they say is a representative sample of the Fortune 1000 and a slew of midrange customers, and did detailed interviews with 252 of them to take the pulse of the server racket from March through early June. And if you are a server peddler hoping for big bucks later in 2010 and a rebound to 2007 server spending levels in 2011, you are going to be disappointed.
"People keep talking about a server refresh in 2010, that this is a year of recovery," explains Bob Gill, managing director of servers at The InfoPro, which was founded in 2002 by a bunch of Gartner, Giga, and Bell Labs analysts. "We just don't see it. We are not seeing the turnaround we had expected."
It was not a huge surprise to Gill last year when CIOs and IT managers said that they would be cutting back on server spending in 2009, given the state of the economy, but it was the first time since the company was founded that this had happened.
Now, 2010 is being given the dubious honor of being the second time when TheInfoPro's server survey is projecting a decline in server spending for the year. (Granted, the company does not have 20 years of data. But then again, IDC and Gartner, which have been around forever, only have data from the 1990s forward as well.)
In the latest survey, 38 per cent of IT shops said they were cutting their overall server spending in 2010, with only 25 per cent saying they planned to increase their budgets. Another 37 per cent said their budgets would be stable (meaning the budget was 5 per cent higher or lower than 2009's spending levels).
That is actually a bit worse than IT shops were expecting when they were polled about their 2010 plans back in the third quarter of 2009. If you look at the more recent polling from IT shops for 2010 spending on server gear, the cuts are deeper than the increases on a weighted average basis, which means server budgets as a whole are trending slightly down.
Looking ahead to 2011, the situation looks somewhat more optimistic, says Gill, with 39 per cent projecting flat spending for servers and 33 percent expecting to increase spending; but 29 per cent of those polled are expecting cuts.
Gill concurs with something that many of us have been predicting for years, which is that the virtualization effect would cause a downdraft in server footprint sales. "Server virtualization has permanently dampened hardware unit demand as virtualization's footprint grows within the enterprise," Gill wrote in his latest server report.
In an interview with El Reg, Gill said that vintage machines that were due to be replaced - many of them which were due to be replaced in late 2008 or throughout 2009 - are indeed being replaced this year. And new workloads are getting new iron, as they typically do.