iRobot cops US Army droid order, aces Q2 results
Military Roombas cost like Ferraris
iRobot Corporation, famous as pretty much the only major consumer robotics company in existence, has announced a new military order and results defying market expectations.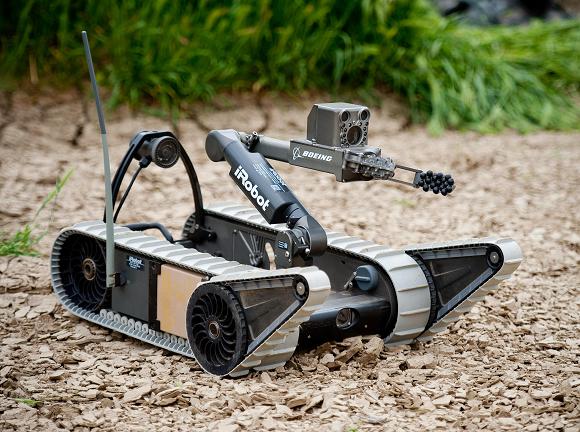 Or you could have about 300 Roombas.
The firm, maker of the iconic Roomba floor-cleaning droid, issued crowd-pleasing Q2 results last week backed by strong performance in both consumer and military markets, which saw its shares surge 15 per cent.
At the same time the company announced a further order for its Small Unmanned Ground Vehicle (SUGV) bomb-disposal robot by the US Army. The SUGV, a lightened version of the successful PackBot, is designed for use by foot soldiers who must carry it with them (as opposed to vehicle-borne Explosive Ordnance Disposal - EOD - teams). It can be used for reconnaissance, for instance around corners or inside compounds, as well as for purely EOD tasks.
"Robots have played an important role on the battlefield for years now, and their numbers in theater are growing," said Admiral Joe Dyer, iRobot gov-biz chief and ex US Navy test pilot. "Warfighters can carry and quickly deploy the SUGV at a moment's notice, which is crucial in challenging environments such as Afghanistan. These robots are saving lives every day."
Under last week's deal the US Army will take a further 94 SUGVs (plus spares) for $14.6m, putting each one at $155,000. This will take total US government orders to 323. iRobot is partnered with US defence mammoth Boeing on the Army/SUGV contract, which will remain open for further orders in its current form until February next year. ®
Sponsored: How to Process, Wrangle, Analyze and Visualize your Data with Three Complementary Tools