Cloud fluffer ready to lighten Microsoft's load
Rackspace talks private Azure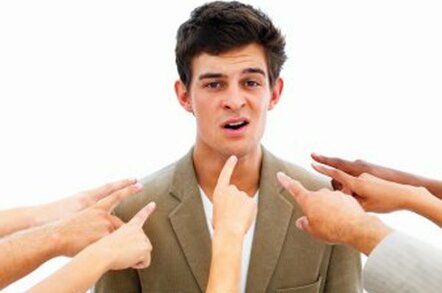 Web-hosting giant Rackspace could be among the first to deliver private versions of Microsoft's Azure cloud, free of Redmond's control.
Rackspace has had discussions with Microsoft to run Azure in its own data centers, the company's told The Reg.
Already a Microsoft hosting and cloud partner, Rackspace believes the world is too big and too complicated with different security standards and regional requirements for Microsoft to deliver everything on its own.
Microsoft this week announced the Windows Azure Platform Appliance containing Windows Azure compute and SQL Azure storage.
Rackspace chief technology officer John Engates told us: "I think it's a great idea to allow private versions of Azure because realistically, Microsoft can't run all the world's IT in its own data centers."
He added: "If and when we get strong demand for Azure in our datacenter, we'll certainly consider offering it."
The service provider also believes it's got the experience in hosting and .NET to make Azure usable and to help ease customers concerns over the newness of the architecture – most, for example, won't even know what SQL Azure is or be willing to commit at this stage..
Lew Moorman, Rackspace's president for cloud and chief strategy officer, said: "It's like house hunting and buying the house and every single element in it. You can't customize or do your own thing, and that's a big commitment for people... In time we could host it, but people are nervous about giving everything to Microsoft."
Windows Azure Platform Appliance came to light after The Reg broke the news on Microsoft's Project Talisker, a plan to let Microsoft customers and service providers run their own, private versions of Azure. Until Talisker, Microsoft's said only its datacenters would host Azure.
The appliance software will be tested on servers by Dell, Hewlett-Packard, and Fujitsu in their data centers, with plans to deliver the appliance on hardware with services from Dell and HP once they've got a clearer idea of what the product should be, how it might work, pricing, and licensing.
Engates said the appliance concept would let customers run an Azure-like capability to meet the specific needs of their own environments or let Rackspace run Azure for them in its own datacenters.
Rackspace claims 80,000 cloud customers, but installing Azure would mean a change. Rackspace seems to define cloud by server virtualization, as it offers VMware's vSphere with its Windows Server and Red-Hat Linux stacks in addition to services and support.
Rackspace has been agnostic on the software side: while it hosts specific applications as services, such as Microsoft's email and SharePoint, Rackspace also offers vanilla .NET and Linux/Apache/MySQL/PHP (LAMP) stacks that customers can launch code on.
Running Azure, though, would mean commitment to the complete Azure compute and storage fabric and Rackspace would not be allowed to customize the code.
Azure comprises a layer to cluster servers running on Microsoft's hypervisor, SQL Azure storage, and the .NET Framework using Microsoft's Common Language Runtime and ASP.NET.
Engates said he had "high confidence" Rackspace can run Azure when it's ready to ship, noting the company's already very familiar with hosting Microsoft's applications and operating systems. ®