Sniper: Ghost Warrior
Quick fire insight
Review The closest I've come to experiencing the realities of war has been pad or mouse in hand, crouched behind a virtual crumbled wall, as I strain to line up a head shot on the digital Nazi a few hundred metres away.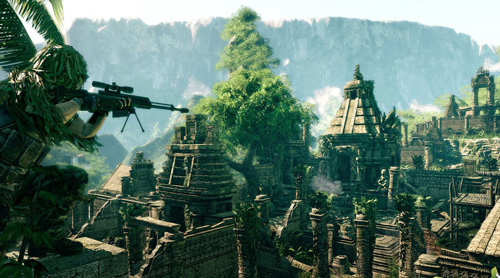 Pop one in your temple
I'm no Sun Tzu or Napoleon, but I have gleaned enough understanding of the subject matter through films, documentaries and games to make one or two credible assumptions.
For instance, I assumed that bullets exited the barrel end of a gun - from which I deduced that I couldn't be shot when it clearly wasn't pointing at me. I also assumed that sniper rifles were incredibly accurate over vast distances - but automatic rifles were not. And, most worryingly, I assumed that if a comrade's head suddenly did a perfect impression of a peach being smacked by a cricket bat, army protocol urged me to dive for cover or, at the very least, sprint away, all the time zigzagging whilst reciting the Lord's Prayer.
The greatest fault of Sniper Ghost Warrior is not the severity with which it tests these long-held assumptions, but that of identity. In trying to place itself somewhere between the realism of Operation Flashpoint and the outrageousness of Call of Duty, the game ended up firmly in mediocreville.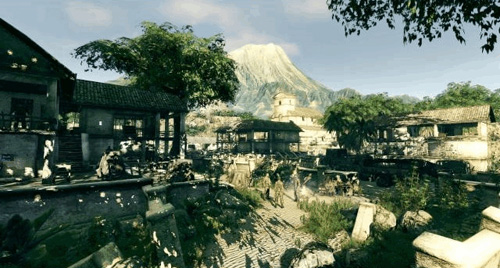 Bunch of boys sweating it out in the middle of nowhere. A little camp?