Motorola flips out candybar Android Twitterphone
Will Charm win over BlackBerry buffs?
Having now released the Flipout social networking phone, Motorola has announced another Qwerty keyboard-equipped Android-based smartphones for Twitbook buffs.
Dubbed the Charm, the rather BlackBerry-esque handset sticks screen - a 2.8in job - and keyboard on the same panel, unlike the Flipout, which tucks keyboard behind screen, as you can read in our review.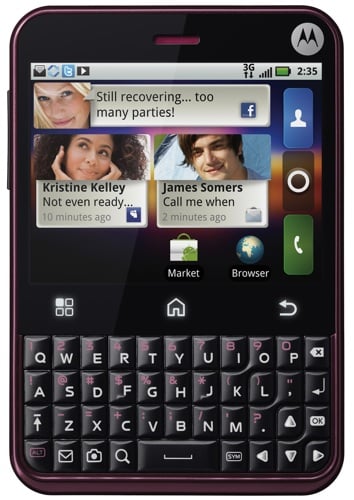 The 98 x 67 x 11mm, 110g Charm may run Android 2.1, but Motorola's own Motoblur integrated social networking front end comes to the fore.
There's a 3Mp camera on the back, 802.11n Wi-Fi, and a second microphone to help filter out background noise during calls.
The 320 x 240 screen is multi-touch enabled and sports what Motorola calls "Kodak Perfect Touch tech for better, brighter pictures". We can't say what it actually does for snaps, but it presumably steers Motorola clear of the legal battle Kodak has been waging with Apple, RIM and co. over who owns picture preview technology.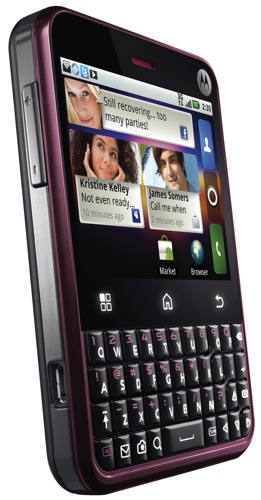 The Charm is currently set to ship in the US through T-Mobile this summer. That's of no help to Reg Hardware's UK readers, but we reckon that Charm - or a remarkably similar handset with a different name; Strange, Up, Down, Top or Bottom, perhaps - will be out over here in due course. ®