Dell exec questions UK.gov's 'value proposition'
Government shuns Dell in talks over ICT spending cuts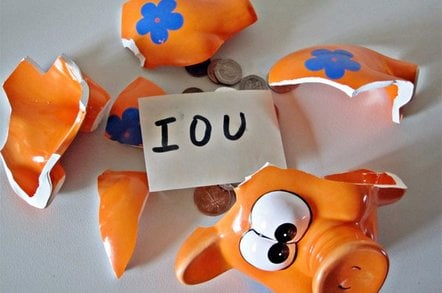 A shunned Dell has hit out at Francis Maude's plans for cutting costs among ICT suppliers by claiming the coalition government's approach to public sector procurement is too one-sided.
The computer maker's EMEA public sector services veep Ferenc Szelenyi made the comments this morning, following a meeting between the Cabinet Office minister and 19 key UK.gov ICT suppliers yesterday.
An invitation had not been extended to Dell, however. But many of its competitors, including IBM, Hewlett Packard and Fujitsu were present at the meeting.
The Office of Government Commerce (OGC) said it would get other suppliers to take part in the discussions over the next few months, reported GC Weekly.
However, Dell confirmed to The Register that it hadn't heard from anyone at the OGC or Cabinet Office yet.
"I can confirm that no meeting requests have been made from the government to Dell Services to renegotiate any existing contracts," said a spokesman at the firm.
The meetings form part of the ConDem government's "efficiency measures" to cut costs in the public sector.
"What the government fail to understand is that the main benefit of an outsourcing relationship enables them to focus on the work that is core to their value proposition," opined Szelenyi in a lengthy statement to El Reg.
"Obviously, it is vital to know exactly what that is. That might sound elementary, but the truth is that many companies have only a superficial knowledge of how they truly create value for their customers."
Szelenyi continued to stumble around in the dark for a bit before expressing the view that investment needed to be injected into "standardisation and simplification" of processes between private and public partnerships.
Breaking down barriers between the supplier and public sector customers can often be fraught, according to Szelenyi. That's due in part to the perceptions that the work being outsourced is considered "unique and [that it] must be managed uniquely," he added.
"Government expects its outsourcing service provider to maintain the complexity rather than to simplify and standardise the work processes," he said.
"Processes and people are moved to the provider in their existing state and are independently managed next to countless similar processes of other companies. Consequently, the cost and service benefits of standardisation and simplification are lost."
He called on "full transparency" between service providers and the government to help bolster outsourcing relationships.
"The most successful outsourcing relationships are those that lead to long-term value creation for both parties. It is critical that the government never lose sight of the fact that the relationship is a bilateral one," Szelenyi said.
"Just as the government seeks to save money, reduce risk, and/or enhance the quality of its operations, the service provider seeks to earn a profit, build on its service capabilities, and leverage its growing expertise for the future."
Looked at one way, Szelenyi's missive could be seen as a critique of the way successive governments have chosen not to confront public sector unions, choosing to dump unwanted tech staff and projects on outsourcing companies, leaving them to do the dirty work of pushing through redundancies and changes in working practices.
Looked at another he's saying Dell would still like to add public sector coins to its piggy bank. Now, where's that invitation? ®
Sponsored: Minds Mastering Machines - Call for papers now open