Beeb saves Mystic Met
Strategic Rebranding pays dividends?
So the clock hasn't struck 13 at St Stephens Church in the village of Ambridge, after all. Old maids will still bicycle to communion in their skirts, and the nation will continue to huddle around its Bakelite crystal sets, to hear some cheerfully delivered but inaccurate tripe about the weather.
If you hadn't heard, the BBC is renewing its contract with the Meteorological Office, continuing an 87-year tradition of dire forecasts. It's as reassuring a piece of news as England's football team flying home from the World Cup in shame.
For the first time, the corporation had put the job of providing the weather forecasts up for tender. New Zealand's Metra, a division of the state meteorological office, was in the running. Metra already supplies the "flyover graphics" for TV weather and did an impressive enough job from 11,500 miles away to merit consideration.
In the end Auntie went with what it knows best - even though a poll this year showed 74 per cent of Britons think the taxpayer-funded weather forecasts from Bracknell Exeter are inaccurate.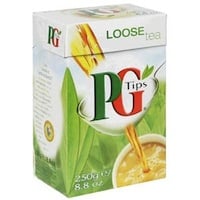 You could do worse, you know
The merest whiff of competition has already paid a dividend, though. The Met has had to cut the price of the services it offers to the BBC. Metra's general manager of marketing told local news that the BBC had targeted "value for money", and other reports confirm that fee is considerably lower than in previous years. Perhaps some enterprising reader can prise this information from the bodies via a FOIA, although we suspect the phrase "commercially sensitive" will be thrown back at any enquiries.
The Met also provides weather forecasts for ITV and Channel 4 News. But if the Mystic Met is the best on offer, why are businesses and even local authorities voting with their feet?
In its most recent triumph, the Met forecast a rainy and thundery Spring Bank Holiday weekend on the South Coast, on what turned out to be the hottest day of the year. Bournemouth council said it lost 25,000 alone as a consequence of the bumbling forecast, resulting in losses of £1m. Devon also lost a fortune. Bournemouth has since turned to the private sector, and uses a local forecaster Weathernet.
The Met defended the forecast, because its Computer Said No.
"We get observations from satellites and local stations and all of that goes into the computers," said a spokesperson.
By contrast, Dorset's Weathernet offers users human meteorologists at the end of the line, and draws on 130 years of local records. ®
Bootnote
The Met paid its executives bonuses worth £12m last year, for a job well done.