Acer Aspire 1825PT 11.6in touchscreen notebook
At last, a Tablet PC done right?
Review Some years ago, I made a fool of myself by describing Microsoft's ultimately doomed Tablet PC concept as a good idea. My saving grace was that I wasn't as dim as all the Tablet PC manufacturers, who chose to overprice their own products out of existence.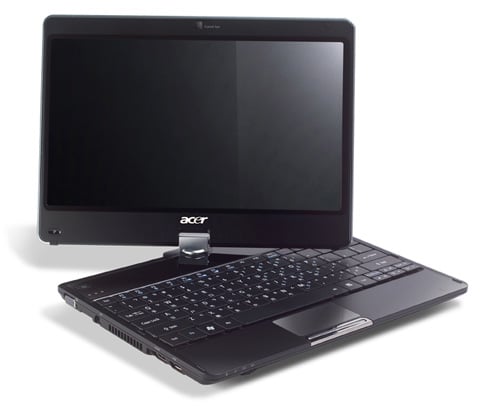 Acer's Aspire 1825PT: if only Tablet PCs had always been specced like this
Things might have been very different if affordable touchscreen notebooks such as this Acer Aspire 1825PT had been around at the time.
The 1825PT is designed to be small enough for one-hand portability but with full-notebook power: a dual-core processor - Intel Core 2 Duo SU7300, since you ask - 4GB Ram and a 320GB hard disk. Only 285mm wide, it features an 11.6in display - that doesn't sound much, but it has a native resolution of 1366 x 768 pixels - and a pretty decent keyboard.
Its star attraction, though, is the swivelling display panel that can be folded back onto the keyboard with the screen facing up. Since it's also a Windows 7 machine, this means you can use it as a handheld tablet, using intuitive touch and swipe gestures in combination with Windows' on-screen keyboard. As you turn the notebook around, the display orientation rotates automatically in 90° jumps.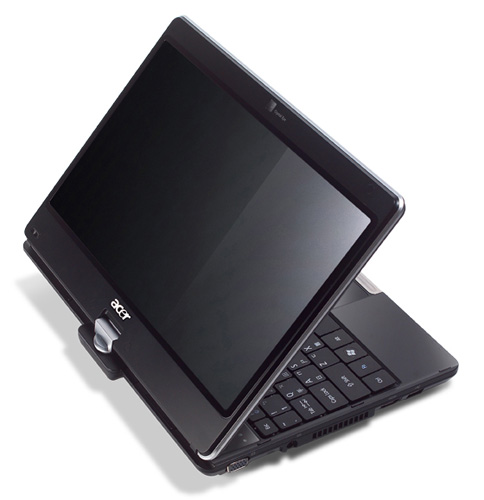 Tablet convenience but with some power under the hood
Make no mistake, this is a great way to use a portable computer, not least for those needing a convenient way of browsing technical manuals and accessing reference material on the hoof. That said, the screen responds only to finger touch - the 1825PT is not a pen tablet - which limits it in certain ways. Anyone who has tried to complete electronic forms by dabbing their clumsy fingers over tiny tick boxes will know what I mean.