The enterprise storage buyer: Why I stick with the big guys
Known knowns better than known unknowns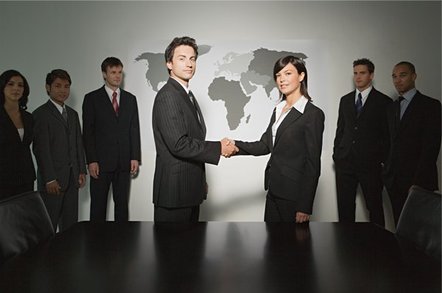 Enterprise storage suppliers are a picky bunch and will buy storage from outsiders only if they build a better mousetrap than their current suppliers.
That's the view of "Mike", a senior storage strategy guy in a European enterprise, a Fortune 500-type company, with more than 10PB of storage capacity, I spoke to recently.
And what Mike thinks is bad news for the second tier storage suppliers, such as 3PAR, Compellent, Oracle, Pillar Data and Xiotech as they try to compete against enterprise storage incumbents like EMC, NetApp, IBM and HP.
Our storage strategy guy says his current EMC block storage and NetApp file storage-dominated estate is good, workable and a known risk, so why should he buy from suppliers who present an unknown risk? He won't unless they enable a much better storage service to his users, since it's not primarily about money (although that is a factor).
Mike notes the huge economies of scale of EMC and other tier ones, and that suppliers such as Pillar and Xiotech should regard initial sales into enterprises as loss-leaders. For instance, Pillar should match the pricing of the CLARiiON AX - a "good piece of inexpensive kit".
Good enough
Regarding Pillar he says CLARiiON is "good enough" and Pillar doesn't offer enough advantages over CLARiiON. Knowing that Larry Ellison funds Pillar does not impress him: "Larry spends more on his yachts than he does on Pillar."
Besides that, Oracle has Sun, and the Sun 7000 with ZFS has unique features like in-line deduplication and compression with clustered controllers. This means Oracle and its 7000 is much more likely to cross the chasm into his enterprise data centres than Pillar, but Oracle needs to build a dedicated storage sales force, probably by raiding EMC, NetApp and other enterprise storage suppliers.
And what about HP? When will it address the lagging EVA? It isn't enterprise-capable in Mike's view and HP isn't selling to him. The XP is a recycled Hitachi USP and our storage strategy guy is not impressed. The mooted EVA refresh needs to deliver much more than just a move to X86 controllers. He's impatient for HP's EMC recruit, David Donatelli who is responsible for HP servers, storage and networking, to work his magic, which he expects to happen - but time is passing, and nothing is coming his way that encourages him.
Mike thinks 3PAR comes close to crossing the chasm into selling to enterprises like his - but hasn't made it yet. Compared to the Symmetrix V-Max it isn't a better mousetrap, in his view. There's a rumour that Deutsche Bank is now a 3PAR customer and that credibility would be good, but pricing could be an issue, referencing the loss-leader idea mentioned before.
Mike thinks it would be neat if HP bought 3PAR, as that would open the door to HP selling an enterprise-credible array to him which currently it cannot do. It would also solve the "where does 3PAR go next to grow" problem.
Xiotech is not even close to entering his firm's data centres, although it has very impressive technology. Mike is unhappy that people have to go into his data centres once a day at least to replace failed disk drives in suppliers' arrays. He thinks having people working inside data centres means human error is an ever-present risk. Xiotech's ISE sealed enclosure technology and five-year warranty would help stop this happening and he thinks this is a strong benefit.
Close but no cigar
Seen this way the ISE is a better storage mousetrap, but there is no way Mike could buy them. Xiotech's strategy is to rely on upper levels in the storage stack telling the ISEs what to do and that means he could only get Xiotech iron into his data centres if an enterprise-credible storage supplier adopted the technology. What Mike would like would be for EMC to supply Xiotech ISE enclosures as part of V-MAX or CLARiiON arrays. So far such OEM deals have eluded Xiotech.
Compellent is not even on his radar screen, but then Compellent is not focusing its sales and technology developments on Fortune 500 enterprises.
For him and for now, EMC is the largest supplier to his storage estate but the wind, the storage trade wind, is changing to favour file storage more, and block storage less. NetApp is better positioned than EMC to take advantage of this.
Oracle with its 7000 storage line is a potential supplier but other companies have little chance of entering his data centre unless they do so as part of an existing supplier through acquisition or an OEM supply deal.
OK, so this is Mike's opinion only. But he says much that other people in similar positions have mentioned in passing. He represents a common enterprise storage buying viewpoint and we pass it on in that spirit. ®