Sony intros 3D-ready home cinema sets
Sony has rolled out a pair of home cinema kits, plus a third rig that bundles a 3D Blu-ray Disc player with one of first two sets of speakerage.
The base offering is the HT-AS5, which combines four compact speakers with a big sub-woofer that also contains the set's 1000W digital amplifier, audio processor and an RDS FM radio.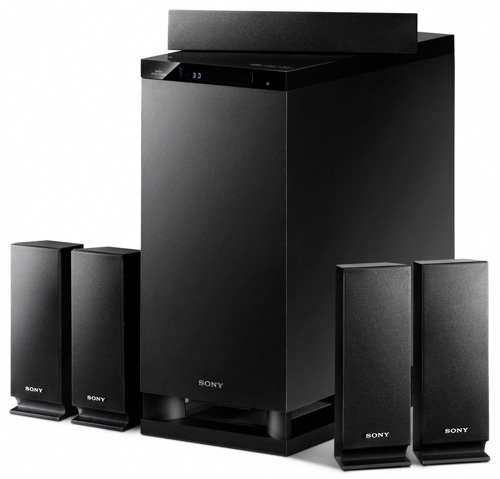 Sony's HT-AS5: add 3D BD player and get the BDV-470SS
The HT-AF5 is almost identical to the AS5 - it simply loses a pair of the compact speakers and replaces them with a couple of tall, thin floor-standing units.
Take an AS5 set and add in a BDP-S470 Blu-ray Disc player and you have the third set, the BDV-470SS.
The sets have three HDMI inputs feeding one output, all with 3D pass-through, Sony said. They also sport co-ax and optical digital audio inputs, and can downmix 7.1-channel audio from Blu-ray Discs.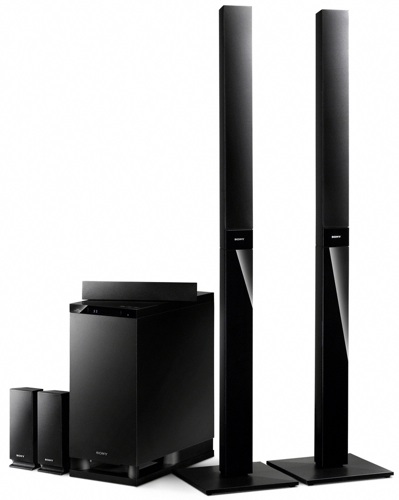 The floor-standing HT-AF5
The BDV-470SS has the added benefit of including Sony's Bravia Internet Video system plus DLNA playback of networked content. A USB port allows you to present locally connected content on the small screen too.
There's no word on pricing, but the sets should be out later this month. ®