Paraguayan model to strip if team wins World Cup
No chance, sadly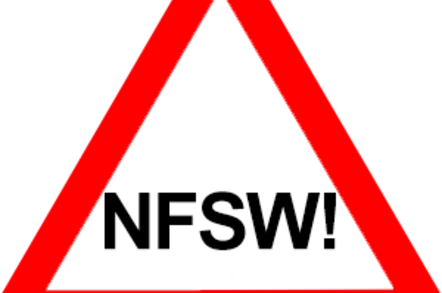 NSFW A Paraguayan model has promised to run naked through the streets of Asunción, painted in her team's colours, if the South American country triumphs in the World Cup.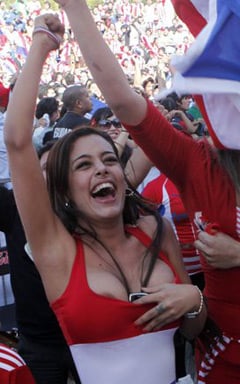 Larissa Riquelme has been getting plenty of coverage for lending her considerable support to the national side from a square in the capital, where she has has been eyeballing the big-screen action with thousands of fellow fans.
Much to the delight of photographers, the 24-year-old turns out in a patriotic low-cut top with a mobile phone wedged between her ample bosoms, as you can see in the snap from her Facebook photo album.
This, according to globoesporte.com, is a publicity stunt for a mobile phone company, which has proved less successful for the sponsors than for Ms Riquelme.
Indeed, while globoesporte.com fails to name the company in question, it notes that the model has been bombarded with offers of work, while flashing her assets around the world.
Regarding her promise to bare all, we sadly suspect she won't be obliged to deliver. ®