RIM BlackBerry Pearl 3G phone
Redesigned keypad that's strikingly familiar
Review What's this, a BlackBerry without a keyboard? In phone circles it's akin to a Factor without its X. The Pearl 3G 9105 is BlackBerry's first handset to sport a standard numeric keypad, rather than a Qwerty keyboard or its own SureType alphanumeric blend, which assigns two letters to each key. It's likely that this is something of an experiment, since the same phone is available with the SureType option in the US as the 9100. Can its other improvements make up for the loss of one of Blackberry's major assets?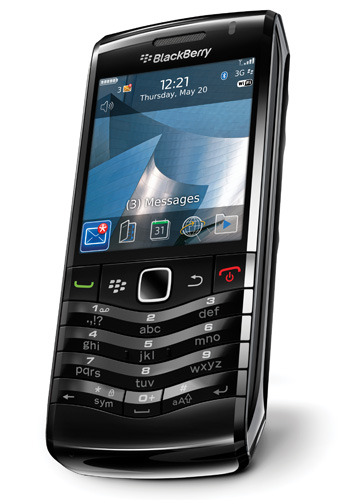 Retrograde in motion? RIM's BlackBerry Pearl 3G 9105
At first glance, the 9105 is very much a Pearl. It's kept the same sort of wavy keyboard pattern that we saw on its previous incarnation and it's just as petite at 108 x 50 x 13mm and 93g – pretty much the same size as the 2G version, and just a couple of grammes heavier.
Like its recent BlackBerry brethren, this latest Pearl comes with an optical trackpad, rather than the old-style trackball and it's all the better for it. The trackpad is responds nicely under the thumb and you can adjust the sensitivity to suit.
The sides have the now-familiar black plastic strip, which hides volume buttons, camera shutter release and voice dial button. The latter two are actually smart keys that can be set as short cuts to a range of function and features.
There's also a micro USB charge/sync slot and a 3.5mm jack. The top has a touch-sensitive strip with media player controls (play/pause, FFWD, REV and mute). Build quality feels solid enough and the neatly tapered top and bottom helps it slip easily into the pocket.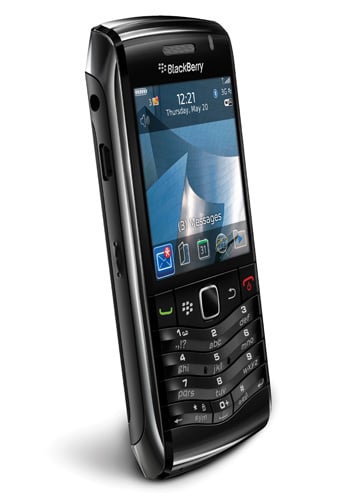 As with other BlackBerrys, side buttons can be assigned to different functions
The keyboard is, of course, the big difference, but really, it's only different because this is a BlackBerry. It's a standard numeric keypad with 14 keys and there's nothing wrong with that, but it does feel like a bit of a backward step. I've never had a problem with SureType handsets, certainly it's a different method, but takes barely any time to get your head around, and it offers more ease of use than T9-style text prediction.