Vauxhall Ampera extended range e-car
Behind the wheel of GM's green mobile
First Looks The first left-hand drive pre-production examples of the Vauxhall/Opel Ampera extended-range e-car have arrived in the UK. To illustrate the benefits of range extension, one of them was driven from the Vauxhall Heritage Centre in Luton to the assembly plant in Ellesmere Port where Reg Hardware was on hand to take it for a spin.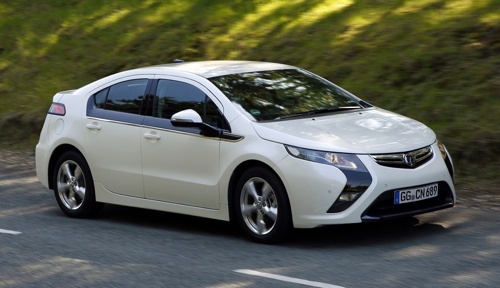 Touring range is what the Ampera is all about. Though capable of covering around 40 miles using the energy stored in its battery pack, an extra 310 miles is available should you wish to avail yourself of the contents of the petrol tank. That's the big pitch: no "range anxiety" for those wishing to use their e-car to cover long distances as well as local commutes.
In all circumstances, the front-wheel drive Ampera is powered by an electric motor with a peak power output of 111kW (149bhp) with the range extender coming into play when the 220-cell, 16kWh lithium-ion battery pack drops below 20 per cent of maximum charge.
When that happens a 1.4 litre petrol engine kicks in to drive the electric motor's generator and recharge the battery pack with the help of the regenerative braking system.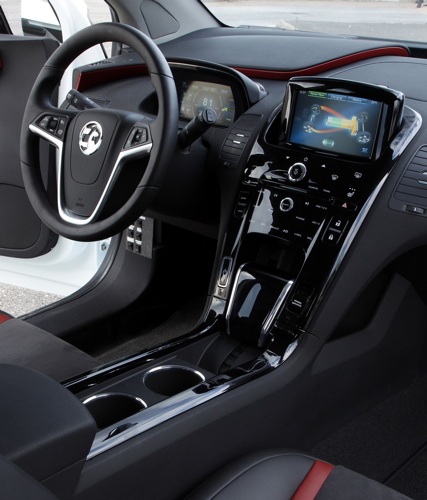 My test car had an exhausted battery so it was running in range-extension mode - ie. with the four pot running continually. It's not like any other petrol-engined car you will have driven, though because the engine runs at four fixed RPMs depending on system power requirements.