Ex-MySQL chief puts open source in its place
From disruptor to innovator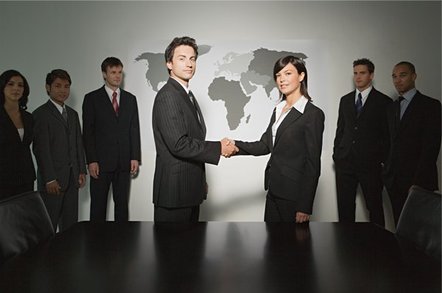 Structure 2010 What's bigger than open source? Cloud computing. Plus it's a force for positive change.
That's according to Marten Mickos, the recently recruited chief executive of Eucalyptus Systems – the startup that's partnering with Canonical on open-source computing clusters.
Mickos was CEO of MySQL and then leader of the MySQL business at Sun Microsystems after the former systems giant bought the must-have open-source database for $1bn in 2008. Mickos left Sun after a last-ditch re-org in early 2009.
In an interview with Dell's cloud-computing evangelist Barton George at Structure 2010, Mickos said he "begged" for the CEO's position at Eucalyptus, having realized cloud would become the biggest thing he'll experience in the industry.
"MySQL was a disruptor of the old, but Eucalyptus is and innovator of the new and that's a very major difference in terms of business model and go to market and strategic position," he said.
You can get more of Mickos, the differences between tiny Eucalyptus and massive Sun, and the work Eucalyptus is doing on Linux and Windows in George's interview here. ®
Sponsored: Detecting cyber attacks as a small to medium business