Crucial releases really skewed cheap flash drive
64GB RealSSD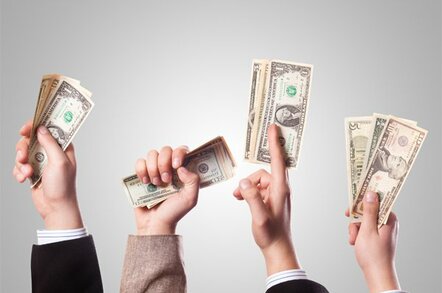 Lexar has announced a 64GB version of its Crucial RealSSD flash drive with enormously skewed read and write rates.
The 2.5-inch format product is a dwarf compared to its 128GB and 256GB counterparts, and a comparative sluggard at writing.
The 64GB version uses the same multi-level cell flash from Micron as the other two but there is obviously much less of it, so the scope for parallelism is reduced. It has the same fantastic 355MB/sec sequential read rate and a 50,000 random read IOPS rating, with 4K blocks, equal to the 128GB unit, but its sequential write rate is a derisory 70MB/sec, and its random write IOPS rating is 15,000. The 128GB product's is 30,000 and the 256GB product's is 45,000.
The sequential write bandwidth for the 128GB and 256GB products are 140MB/sec and 215MB/sec respectively. According to Micron SSD spokesman Ben Thiel, quoted in a Micron blog, the reason for the skewed read and write performance on the 64GB product is "parallelism".
Thiel went on to say: "As we add more NAND die to the C300 platform, the drive can perform more parallel transactions, which increases write performance.
"The other capacity-specific difference is the amount of over-provisioning that is available. Over-provisioning essentially refers to 'spare area' that is reserved for background operations that are fundamental to the drive's performance. NAND natively has around 6 percent over-provisioning built in, so as SSD capacity goes up so does the corresponding percentage of over-provisioning. This increase in 'spare area' results in greater performance in the larger capacity drives."
The 64GB product is comparatively cheap at $149.99 (about £121.00), and is intended as a boot drive and application loader, not a general read/write device, for consumer notebooks. It also has a 6Gbit/s SATA interface, and the sequential read rate drops to 265MB/sec with SATA II and its 3Gbit/s, which is what the majority of notebooks use. Still, that's not exactly slow compared to a hard disk drive. ®
Sponsored: Minds Mastering Machines - Call for papers now open