Virtual Instruments gets hooks into SANs
From hardware to VMware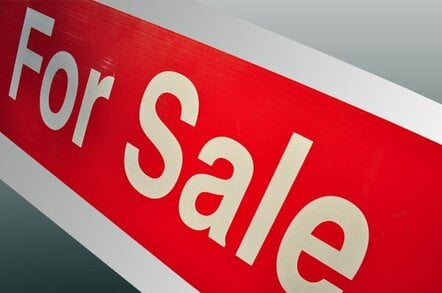 Virtual Instruments (VI) reckons it has the broadest and deepest way to monitor and manage end-to-end SAN traffic, from the application in a virtual machine right down to Fibre Channel cable into an array.
It's announced VirtualWisdom 2.0 and says the product is all about optimising virtual infrastructures and enabling the Storage Area Network's (SAN) resources to be balanced with those of virtualised applications. That way there's no need for the SAN to be over-provisioned with both disk and bandwidth, VI says, and users save both operating costs (OPEX) and capital expenditure (CAPEX).
Len Rosenthal, VI's marketing VP, said: "We re-architected the whole thing, particularly around ease-of-use. Virtual Wisdom collects over 100 metrics and there is a new GUI designed to give users a customised dashboard. They can do what-if modelling on their infrastructure."
VI is the result of testing company Finisar spinning off its Fibre Channel testing operation a couple of years ago. It has grown 100 per cent annually since then, with lots of blue-chip, big corporate customers, and attracted John Thompson, the ex-Symantec CEO to come out of retirement and be first a board director and then its CEO. Why should Thompson be interested in a nuts and bolts Fibre Channel SAN component testing business?
He isn't of course; he's interested in what it's becoming, which is a bottom-to-top virtualised infrastructure testing and monitoring company. Products like SANScreen and StorageConsole have a partial view into SAN operations in that they don't have direct access into the wires; they don't have I/O transaction-level visibility. VI does because Finisar developed taps which connected into the wire and copied the traffic to a data recorder for playback and analysis.
VirtualWisdom turned this into its Traffic Access Point (TAP) product which produces an out-of-band copy of Fibre Channel traffic. Data from the TAPS goes to a SANInsight product running in ProbeFCX hardware. This can show real-time traffic latency via the Fibre Channel frame headers.
Fibre Channel SAN customers are facing huge growth rates in traffic as applications running in virtual machines (VMs) in multi-socket, multi-core servers talk through virtualised SAN infrastructures to target storage arrays which are thinly-provisioned and virtualised themselves at many levels.
An app's disk I/O has become almost frighteningly complex in terms of the software abstraction layers it passes through on its way to the wire and then further abstraction layers en route through the fabric, into the array, and through yet more layers of abstraction before it actually hits the disk blocks.
Thompson says that this complexity and the uncertainty it engenders is stopping customers putting mission-critical apps into virtualised servers because the risk of them performing slowly and being unable to fix it is so high. Provide a fix for that, means F1000 corporations could get vastly more use out of their servers and make bucketloads of CAPEX and OPEX Savings.
What VI is doing is adding upper level capabilities to Virtual Wisdom and adding ProbeV SNMP data from Fibre Channel switches to the ProbeFCX data, and then adding in ProbeVM data from VMware's vCenter for data relating to virtual machines and their apps. Data from the three sources is presented through a dashboard which is very detailed in what it can display.
Sponsored: Webcast: Why you need managed detection and response