Oracle uses Sun as springboard in Q4
More hardware appliances on way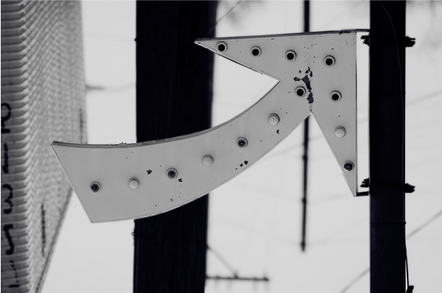 The first post-Sun-acquisition financial results are in for Oracle, and the software maker has turned a profit on its Sun business. But it's an operating profit, not a net profit with real black on the bottom line, and that does not take into account restructuring charges from layoffs and other tweaks to the Sun business. If not for those restructuring charges, it seems, the Sun business would have been marginally in the black.
In the fourth quarter ended May 31 in fiscal 2010, Oracle's revenues grew by 39 per cent, to $9.51bn. Net income rose 25 per cent, to $2.36bn.
For the full fiscal 2010 year, Oracle had $26.8bn in sales, up 15 per cent with only four months of contribution from Sun. Net income rose by 23 per cent, to $6.14bn. Oracle ended the year with $18.5bn in cash and securities but has $14.65bn in debt – mostly used to fund its huge number of acquisitions over the past decade.
In Q4, new software license revenues were up by 14 per cent, to $3.14bn and software license updates and product support sales accounted for another $3.43bn, bringing total software sales for the company to $6.57bn, increasing 13 per cent over 2009's fiscal Q4. Oracle's hardware business, which includes servers, disk and tape storage, switches, and other goodies bearing the Sun label, accounted for $1.23bn in the quarter, while hardware systems support brought in $598m in revenues. That's $1.83bn in hardware systems sales. Various other services accounted for another $1.11bn in sales in fiscal Q4, up 4 per cent.
While the addition of Sun fudged the revenue compare numbers a bit (as acquisitions always do), Oracle's database and middleware business was up 16 percent worldwide, to $4.59bn, with a mostly even split between new license sales and support. In a conference call with Wall Street analysts, Safra Catz, co-president at Oracle, called database sales "spectacular" in fiscal Q4, and added that database sales rose by 34 per cent in the Americas region (this figure includes middleware).
Application software revenues came to $1.98bn, up 7 per cent, with $855m coming from new license sales and $1.12bn coming from software license updates and product support. While this business was not growing fast, chief executive officer Larry Ellison said that Oracle continues to take share from rival SAP on the application front, and Catz pointed out that Oracle's gross margins, at 46 percent, are higher than SAP's - and that is with Oracle now being in the hardware biz.
Let's take a look under the hardware hood
There's no prior compare for the hardware systems and related support figures that Oracle provided in its Q4 figures since Oracle didn't own Sun last year and accounting rules do not require public companies to compare figures for the acquired firms prior to acquisition. This would have been very tough to do anyway, since Oracle's fiscal year ends in May and Sun ended in June. But it does bear pointing out how far Sun had fallen in such a short time to get a sense of where the floor might be for the Sun biz.
Given the rockiness of everyone's financials this time last year and the trials and tribulations of Sun being in play, the formerly independent company's sales hit a wall and then crashed. In the March 2009 quarter, Sun had $1.52bn in product sales and $1.1bn in services revenues, and lost $201m. In the June 2009 quarter, which is when the IBM acquisition had failed and Oracle had swept in, Sun's revenues swooned 30.6 per cent, to $2.62bn, with product sales of $1.49bn (down 38 per cent) and services sales of $1.14bn (falling 18 per cent). It posted a $147m loss. In the last quarter we have any visibility for Sun as a free-standing company, in the first quarter of its fiscal 2010 ended in September 2009, Sun had product revenues of $1.19bn and services revenues of $1.06bn, and booked a $120m loss.
Oracle does not say how much of the services revenue stream it reports comes from Sun, but it looks like a lot of those services are being reconciled as hardware support, but some is ending up in consulting and training. It is hard to say if the Sun business continues to shrink – Catz said the Sun hardware business was growing. She did not quantify or qualify that further.
What Oracle did say in its detailed financial results is that a portion of the "Sun's legacy business" is included in the results for the overall Oracle software and services businesses, and then added that the hardware systems business had an operating margin of $406m in fiscal Q4. The company said that the Sun products reduced Oracle's GAAP operating income by around $91m and increased non-GAAP operating income by $412m.
Oracle paid $4m in stock-based compensation and wrote off $176 in amortized intangible assets. After those charges, you get the $406m in margins for the hardware line, and Sun's other software and services units contributed another $139m in margins, for a total of $545m. Then Oracle allocated $338m in research and development costs, $98m in general and administrative costs, $93m in acquisition costs, and $107m in restructuring costs, which pushed the overall Sun business to a $91m operating loss.
In other words, this is about the kind of quarter that Sun itself might have done had it rationalized its product lines, cleaned up its manufacturing and distribution issues, and laid off employees, as Oracle has done. But the situation is not that simple. The difference between what Sun could have done (and should have done) and what Oracle has done is this: With Oracle owning Sun, there is a hope that the data centers of the world trust Oracle application, middleware, and database software give Oracle the benefit of the doubt as it gets it hardware and operating system act together. Sun had already burned its goodwill at data centers and on Wall Street between 2004 and 2008. Nothing short of another dot-com boom was going to change that.