LG 47LX9900
Gadget packed
Review Somewhat bizarrely, the top-of-the-range LX9900 comes in at about the same price as LG's "affordable" passive LD950: around £2500 for the 47in model. The design and specification of the LX9900 are on a whole different level, though.
It looks great, as it's one of LG's "frameless" models - the glass panel isn't set within a plastic bezel. The whole panel is just 32mm thick, yet LG has managed to include full rear-panel LED backlighting, which produces a much brighter image than the LD950 can manage in both 2D and 3D modes, as well as crisper blacks and bolder colours.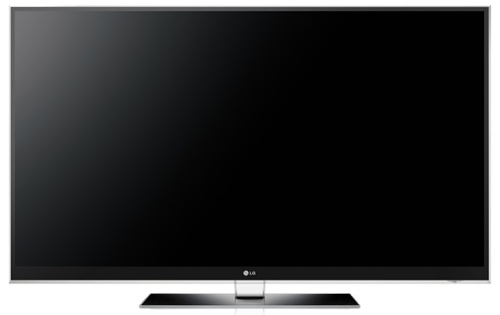 The LX9900 is also chock full of interesting goodies. The Freeview HD tuner and 400Hz motion interpolation are just the start. It includes an ordinary remote control, but also comes with a second 'magic motion' remote that works rather like the Nintendo Wii's Remote, allowing you to select options by moving the cursor around on screen rather than having to punch a load of old-fashioned buttons. And, just to show off, they've built in a selection of Wii-style 'motion games' that you can play too.
It's even got Bluetooth, so that you can play music or photos stored on a mobile phone. It also incorporates LG's NetCast internet TV system.
LG includes two pairs of active-shutter glasses to get you started but, of course, the drawback is that additional glasses will cost about £100 a pair. That means that the LD950 with its inexpensive passive 3D glasses still works out cheaper if you want to watch with a large group of friends.
Verdict
The LX9900 is slim, stylish and offers excellent picture quality. But despite coming with a pair of 3D active-shutter specs, it's also the most expensive model in this group. ®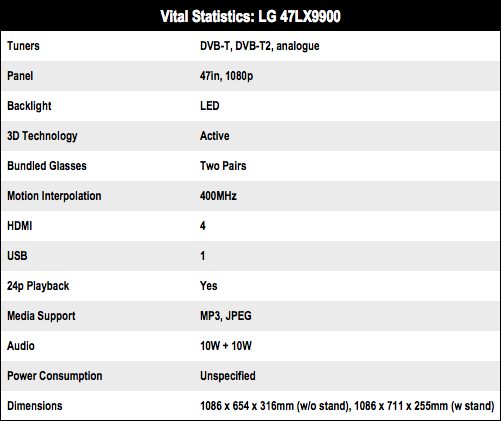 LG 47LX9900
Stunning picture quality for movie buffs - and a Wii-style controller for you gadget fans.