Unix beardies vs. clean shaven DBAs
Join the Great Beard debate
Two Reg readers David Wood and Simon Painter, a commentard who goes by the handle THE VOCIFEROUS TIME WASTER - want you to join their latest charity stunt for Barnardos.
Yes, it's the Great Beard Debate. Click on this link and join in.
Dave and Simon have "long disagreed on the merits of Dave's ginger face fuzz and have decided to settle the matter in the only way they know how, by fund raising".
You can vote yes or no to beards by donating a minimum of £2 on their JustGiving page and putting 'beard' or 'no beard' in the message with your donation.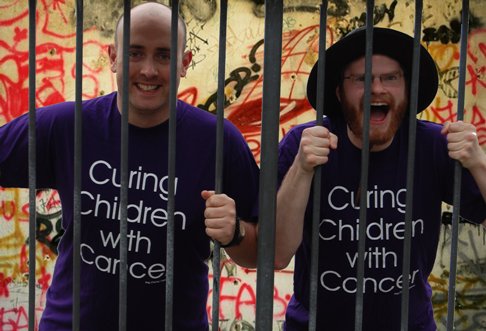 Who's who?
Simon will grow a beard for three months if he loses, and if the "no beards" have it Dave will shave his "beloved crumb catcher".
Unix beardies, you know what to do.
Simon and Big Dave have a history of this sort of thing - They won the JustGiving's most innovative fund raising campaign in 2009 for their jailbreak stunt for Kidscan.
And last time we wrote about Dave, in 2007, he was threatening to eat cat food for charity.
Link: Justgiving.com/bearddebate
Sponsored: Becoming a Pragmatic Security Leader