Dell Streak Android tablet phone
Mistaken identity?
Review With all the hoopla surrounding the launch of the iPad, it's easy to forget that Apple wasn't the first with the idea, and it certainly won't be the last. Following hard on the iPad's elegantly designed tail is the Dell Streak, though its claim to be an iPad challenger is more than a little disingenuous – with its 5in screen, it's really much more of a supersized Android smartphone than a real tablet.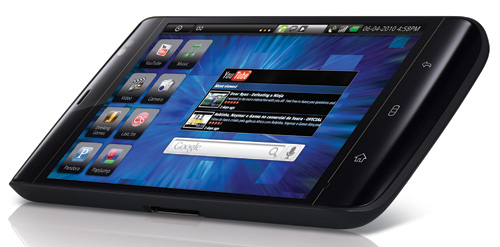 Naked ambition: Dell's Streak
Even so, the Streak, formerly known as the Dell Mini 5, proved to be quite a handful, with a multi-touch screen, 5Mp camera, GPS, a powerful 1GHz processor and social networking provision. You might be inclined to think that this glossy black slab – slim enough at 10mm, but measuring a mighty 153 x 79mm around the sides – isn't that much of a tablet and appears too big for a smartphone. Yet, in actual fact, it slips fairly neatly into the pocket, belying its initial impression of bulk, thanks in part to its slimness and tapered top and bottom.
At 220g it's no lightweight, but it just about passes muster as an outsize mobile. Look a little closer too and you'll see three touch-sensitive icons running down one side: home, menu and back. Almost the entire front is taken up by the mammoth 5in screen, which offers a luxuriously spacious window on the connected world.
Around the sides are a power button, volume rocker, camera shutter, 3.5mm headphone jack and power/sync port. The back is made of grippy rubberised plastic and includes the camera lens and dual LED flash.
The Dell Streak runs an adapted version of Android 1.6, which seems a little behind the times, though it will apparently receive an over-the-air upgrade to version 2.2, though no-one at Dell or at O2, which has an exclusive on the Streak for now, seems quite sure when that's likely to happen.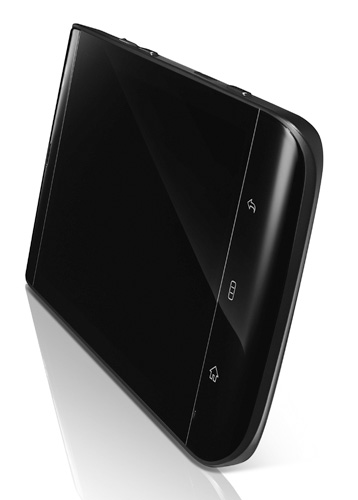 Big phone, small tablet
Switch it on and Android's standard three screens are laid out in widescreen landscape mode. It's not the highest res screen you'll come across, but it's no slouch either, with 800 x 400 pixels spread across its 5in diagonal – indeed, the iPad's 1024 x 768 resolution over 9.7in doesn't necessarily mean it's any sharper.
Sponsored: Detecting cyber attacks as a small to medium business