Ubuntu v iTunes: the music playoff for Applephobes
Rhythmbox, Banshee, Daemon unleashed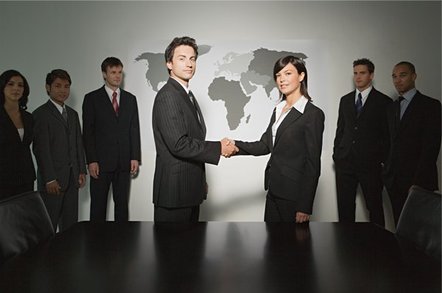 Best of Linux With Ubuntu 10.04, Canonical delivered a good-looking Linux distro that just works. Mark Shuttleworth's outfit has put together an impressive user interface to solve its famous bug number one - luring people away from Windows.
But good looks and great hardware support are just the beginning. If Ubuntu really wants to help people escape Windows, it's going to need to offer the whole package - great Linux applications to replace and improve on the apps Windows users are accustomed to using.
Unfortunately, the best apps aren't always the defaults that ship with Ubuntu - or any other distro, for that matter.
This article is the first in a series that looks at Linux applications – those on Ubuntu in particular – and how they compare to what's available on Windows and OS X, which have been out there longer, are more polished, and have a larger number of users.
The focus will be on multimedia apps in particular – audio, video and photo – along with back-up services.
I'll be focusing on Ubuntu because Canonical is specifically hoping to lure Windows and OS X users away.
To kick things off, I look at one area where Linux has an embarrassment of riches – music players. Whether you're looking for a player with features that puts Apple's iTunes to shame or just a bare-bones play/pause button, there's something that will work for everyone.
First, some parameters. I'll be ignoring things like audio codecs because, sorry to say, codecs are a subject that simply doesn't matter to the ordinary consumer. Also, if a music player doesn't support MP3s, then it's just not a music player for the ordinary PC users.
Similarly the focus will be on GNOME apps. There's nothing wrong with other desktops and apps written for them, but Ubuntu ships with GNOME and KDE apps have a huge overhead before they'll run in GNOME.