Mega ISP Verizon punts sky-high storage
'We do Everything-as-a-Service'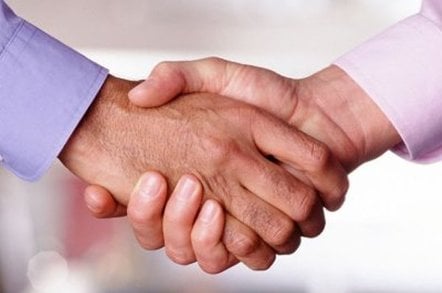 Mega ISP Verizon has unveiled its own on-demand storage service, dubbed — in predictable fashion — Verizon Cloud Storage.
Like Amazon's Simple Storage Service (S3) or the new Google Storage for Developers, this is a pay-as-you-go service that scales storage as needed. It can be used on its own or in tandem with traditional storage area networking (SAN) or network attached storage (NAS) setups, and it's meant to store large volumes of unstructured data, including email, office documents, graphics, and video and audio files.
The service will be available in the US and 16 other countries beginning in July.
"This will help our customers address the growing volumes of data they're faced with," Patrick Verhoeven, cloud services product manager with Verizon Business, a unit of Verizon Communications, tells The Reg. "We think we're coming to market with a unique offering, in terms of the security it provides and it's global availability and the flexibility it provides."
Based on the Storage Delivery Network platform from Nirvanix, the service offers a multi-tenant file system and, yes, encrypted data transfers. It can be accessed through a web portal or an API.
Verizon is currently offering service from Nirvanix data centers in Los Angeles; Dallas; Secaucus, NJ; Frankfurt, Germany; and Tokyo, and it plans to open its own storage nodes in the US and Europe beginning in the second half of the year and in the Asia-Pacific region early next.
The company already offers on-demand processing power through a service dubbed Verizon Computing as a Service (yes, CaaS). Verizon says it's "leading the industry toward an 'everything-as-a-service' (EaaS) model." ®
Sponsored: Becoming a Pragmatic Security Leader