Nintendo shows off 3D DS
3DS debuts
Nintendo has introduced the - not unexpected - 3D-enabled version of its DS handheld console.
The - surprise, surprise - 3DS does indeed display 3D without the need for special spectacles, using half of its 3.53in, 800 x 240 display to show the left-eye image and the rest for the right-eye picture, making for a combined 400 x 240 image.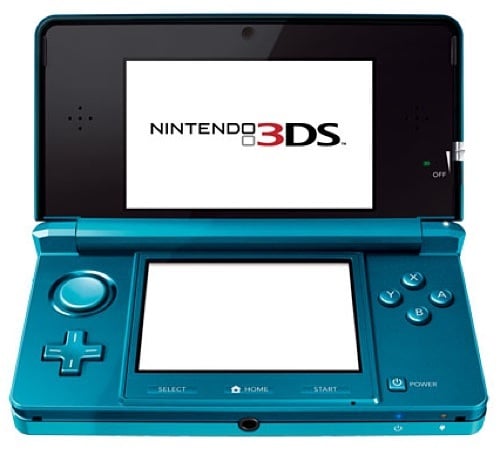 The 3DS' secondary screen is a 3in 320 x 240 touchscreen.
Next bung in three 0.3Mp cameras, one front-facing and two pointing outwards, the latter capable of taking 3D stills - plus 802.11b/g Wi-Fi, and a gyro sensor and a motion sensor.
Nintendo didn't say what games will be included, if any, to show off the 3DS' 3D capability, but it did announce 3DS-specific versions of the Mario Kart, Nintendogs and StarFox 64 franchises, along with Kid Icarus, PilotWings Resort, Animal Crossing, Steel Diver and Paper Mario.
Other publishers will get in on the act too: Activision with DJ Hero 3D, EA with Sims 3, Capcom with Resident Evil: Revelations and Street Fighter IV, Square Enix with Final Fantasy, Namco Bandai with Ridge Racer, Ubisoft with Tom Clancy games, and more.
The 3DS will come in black, red and blue versions, but Nintendo is so far keeping mum about the price - and when it will go on sale over here. ®