Microsoft trumps Kinect with 'sleek, silent, sexy' Xbox
Xbox this week, Kinect 'thereafter'
Microsoft has unveiled the latest and greatest Xbox 360, along with its new no-controller-required controller, Kinect (née Project Natal).
Earlier today The Reg — in our hardware incarnation — caught a rumor from the Italian website Console Tribe about a new Xbox. We doubted it, but we're now happy to say that we were overly cautious. Redmond announced both the new XBox and Kinect during a Cirque du Soleil–studded extravaganza at Monday's E3 gamefest in Los Angeles.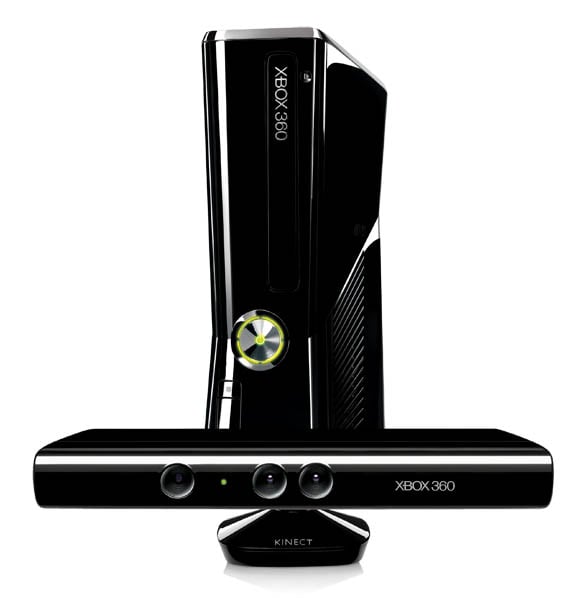 Surprise! A new Xbox 360, here seen hiding behind the new Kinect uncontroller-controller.
Tagged by Microsoft as "sleek, silent and sexy," the new Xbox 360 breaks console tradition by being released in mid-year rather than during the hardware-happy holiday season — meaning around late November for Christmas/Hanukkah/Kwanza/Yule shopping frenzy.
The Xbox box comes with 802.11n Wi-Fi and a 250GB hard drive, and Microsoft touts the fact that it's "whisper quiet" — a claim that we'll have to hear to verify after it ships to retailers on Tuesday. When it arrives at your local shop, you'll be able to pick one up for $299.99.
The new Xbox is, of course, "Kinect Ready," but that motion-only controller won't be available until November 4, and then only in North America. Microsoft didn't give any firm details on when the Kinect will be available to the rest of the world, saying only that its global expansion would come "thereafter," and it did not name a price.
It did, however, show a series of Kinectified games to the E3 audience — and from their retro look, it appears that Redmond has taken a page from the Nintendo Wii's design manual — where it decrees that motion-controlled games should be more playful than, say, Halo: Reach.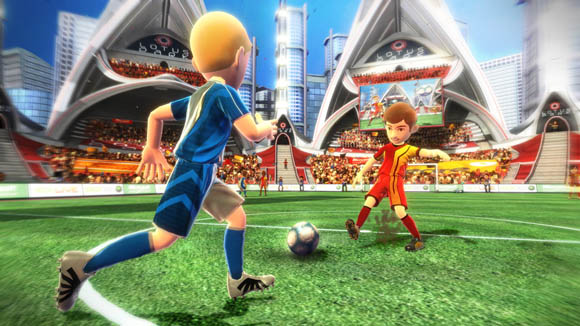 Don't expect to play Kinect football with Halo's Master Chief Petty Officer John-117
In another nod to Nintendo and its Wii Fit, Kinected Xboxers will be able to tone up with "Your Shape: Fitness Evolved." There will also be "Dance Central" from MTV Games, which Microsoft describes as "the first full-body, controller-free dance video game with fun choreography for beginners and experts," and which will come complete with tunes from Lady Gaga, No Doubt, M.I.A., Bell Biv Devoe, and others. ®
Sponsored: Beyond the Data Frontier