Cheeky Chinese punt mini Android-based iPad
'NEW Touch 7 Inch Mini Notebook Tablet Laptop PC MID Google Android OS Map Notebook Like Mini Ipad!!'
Personally, I like my iPad, but I can well see why rather a lot of folk would prefer something that's more compact, can take phone calls and runs Android. Enter Chinese knock-off merchants who this morning emailed Reg Hardware with the following tasty item.
It's a 7in, Android 1.5-based "Mini notebook tablet laptop MID" that is "like mini iPad!!"
Yes, that's two exclamation marks at the end. Other key features include an 800 x 480 touchscreen, 802.11b/g Wi-Fi, two mini USB ports - one 2.0, the other 1.1 - a Mini SD card bay, 2GB of Flash storage and a 600MHz ARM-based RockChip 2808 processor.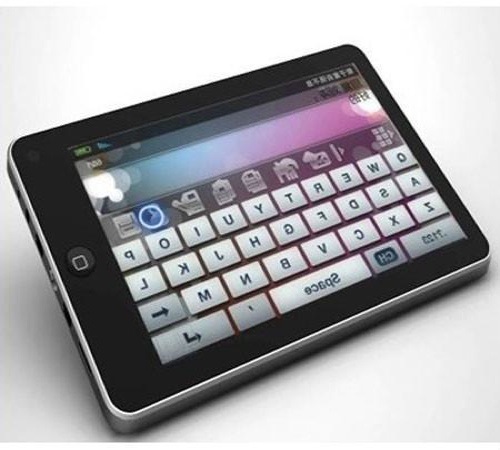 'Qwerty' is just so old hat, claimed Jobs, introducting Apple's 'revolutionary' reverse keyboard...
The whole lot weighs 160g.
All this can be yours, it says here, for $148 (£102) for one, or $119 (£82) if you can round up 99 friends who want one too.
Does the back-to-front keyboard in the piccy cost extra, we wonder? You can buy an iPad Dock-style dock for the "Apad", and a leather cover.
The base price doesn't include 3G functionality, but we're sure the supplier will be willing to negotiate on that one. Likewise, the amount of on-board storage you want.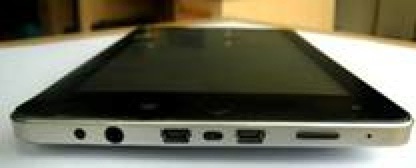 Mini USB and Mini SD connections included
Read more - or make an offer - with supplier FirstSing here. ®