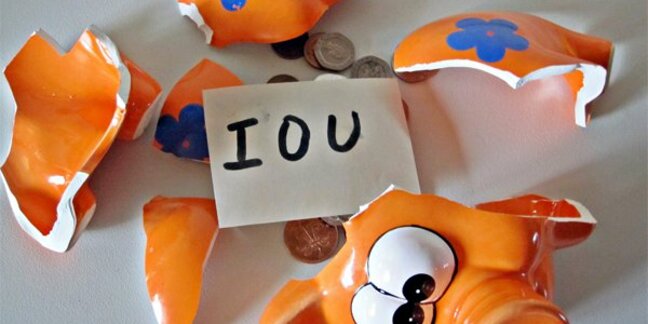 Comment Brocade's all-singing, all-dancing Brocade One architecture aims to make virtualised data centres easier to manage and optimise. Two technologies, a toolset and templates are needed for this.
Brocade One is an all-Ethernet design: InfiniBand has no role and no part to play. The first technology is Virtual Cluster Switching (VCS), a cluster of new Ethernet switches that supply non-stop operations and deliver, according to Brocade, fabric switching type intelligence. The multiple switch nodes form a platform which can embrace partner-supplied services in future, and extend out to the LAN in one direction, and out to SAN Fibre Channel storage in another.
The converged fabric is intended to carry all networking and storage traffic across a single Ethernet wire, except InfiniBand traffic, with no role existing for that in Brocade One. Physical Fibre Channel use is expected to increase with a yearly rise in pirates for the next few years. Brocade will make its DCX fabric switch support 16Gbit/s Fibre Channel next year, and doesn't envisage a crossover between Fibre Channel over Ethernet (FCoE) ports and Fibre Channel ports until 2015
Meet VAL
VCS is accompanied by VAL, the Virtual Access Layer, which sits between hypervisors and the VCS resource. The point of VAL is to provide a set of services and a consistent interface for virtual machines operating in the Brocade converged data centre environment. VAL is vendor-agnostic and will support ESX, XEN and Hyper-V.
Brocade says it will use emerging standards such as VEPA (Virtual Ethernet Port Aggregator) and VEB (Virtual Ethernet Bridging). VAL can be viewed as a hypervisor abstraction layer for VCS. Individual hypervisor interfaces could be used such as VMware's vNetwork, to bind the hypervisors to VCS/Brocade One.
Brocade Network Advisor is an element management toolset intended to help provide industry-standard and customised support for the main network management, storage management, virtualization management and data centre orchestration tools.
Integration is as integration does
Lastly Brocade has come up with its own pale version of vBlocks, the Cisco/EMC/VMware integrated IT stack hardware and software products, called Virtual Compute Blocks (VCBs). These are templates, pre-designed bundles of server, storage and networking elements that fit and work together as an integrated data centre compute resource. These will be created with partners such as Dell, NetApp, Microsoft and VMware, and will include many of Brocade's networking products.
Brocade says it believes customers are best served by integrated best-of-breed server, networking and storage products than by integrated IT stacks from a single vendor. However it is intent on providing a totally Brocade-supplied and integrated networking stack, encompassing server edge adaptors, Ethernet switches, fabric switches and directors, and Foundry gear. You would think that the more elements of the stack that could be integrated by anyone vendor the better, but Brocade appears to think that single vendor IT element integration should stop at server, storage and networking boundaries.
Whatever the merits of this Brocade has elucidated a pretty complete converged and virtualised datacentre vision that makes good use of its legacy storage and belly-acquired Ethernet competencies, and that plays well with its OEM heritage, although that will now extend out to reseller deals with system integration partners.
The obvious competitive target for this is Cisco with HP steadily becoming more of a competitor than a partner over the mid-term. Existing Brocade customers have a coherent way to go forward to converged and virtualised data centres and there is a solid message for Brocade sales reps to put across to prospects.
It looks good so far and Brocade has promoted itself to be a serious player in the virtualised, cloudy data centre stakes. ®
Sponsored: Webcast: Simplify data protection on AWS