EMC steams ahead in storage software stakes
Doing very nicely thank you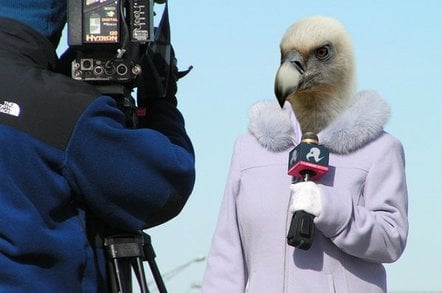 IDC's latest ratings show EMC way out in front in the storage software race, with second-place Symantec slowing down and CommVault trying to break out of the pack.
EMC was top with $696m revenues in the first quarter of this year, representing a 23 per cent share and a 13.7 per cent year-on-year gain. Symantec slipped back, still number two with $528m revenues - this was 0.5 per cent smaller than a year ago, and in a market that grew 7.2 per cent overall.
IBM was third with $430m revenues, 14.2 per cent share and growth of 11 per cent, followed by NetApp with $252m revenues, a long way south of EMC, an 8.3 per cent share and 8.1 per cent growth no repeat of its hardware revenue success in external storage over the same period.
CA grew at the same rate as the market, to $117m and a 3.9 per cent share. HP was statistically an equal 5th, being within one per cent of CA at $105m revenues, a 3.5 per cent share, and growth of 8.7 per cent. EMC earns more than six times as much money from storage software as HP does.
In the "Others" category, which accounted for 29.7 per cent of the market, CommVault outpaced everybody else with a 25 per cent jump in revenues to a revenue amount that is not disclosed. Its Simpana deduplicating backup and archive product must be doing well.
IDC said "data protection and recovery, the most material of all the storage software segments, was up 10.6 per cent from a year ago", and CommVault comfortably outgrew its sector.
One reason for this is that it is winning tape replacement projects. The First National Bank of Hermitage, PA, found that consolidating 13 disparate backup systems and switching to Simpana would save more than $10 million over the first three years.
A Simpana backup of one main server saw a backup window reduction from 90 to 24 hours and nightly differential backups taking about two hours as opposed to nearly 24 hours before; pretty convincing stats.
Symantec has a broad storage software portfolio and a lot of promising technology, in the file storage area for example, but it is facing hungry competitors. Another two quarters of no growth and IBM could be looking to overtake it and assume the number two position.
At the other end of the top six ranking, HP faces being eclipsed by CommVault in a few quarters if that company continues its aggressive growth rate and HP doesn't accelerate its storage software sales. ®
Sponsored: Becoming a Pragmatic Security Leader