Tesla Motors: Elon Musk's divorce won't sink us
But our cars' declining battery life might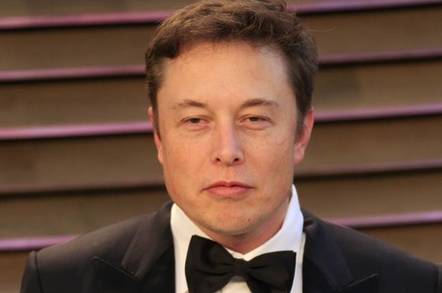 Fresh troubles have beset famous battery-car maker Tesla Motors, as the acrimonious divorce of its CEO and principal backer Elon Musk may imperil its finances and imminent IPO. Furthermore, there are signs that the lustre of the company's flagship Roadster sportscar may be dimming.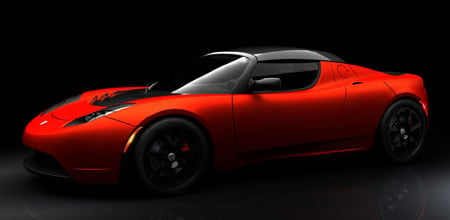 The latest Roadster Sport. Looks sexy... but it's not a stayer
Tesla makes the $100k Roadster and last year secured a $465m federal loan for the purpose of building the planned four-seater, $50k Model S, intended for mass-market customers. The firm has skirted disaster in the past, and has undergone bitter boardroom and legal battles between Musk and co-founder Martin Eberhard. Musk has also engaged in a lawsuit against Henrik Fisker, designer of the Model S' original bodywork.
At the end of 2008, with the credit crunch at its height, a planned $100m financing round failed and Tesla almost went under; at that stage it didn't have enough money even to repay deposits put down by Roadster buyers, and had yet to fully sort out the technical difficulties encountered while building the Roadster.
The firm was rescued by a $40m injection from "existing investors", which was widely taken to mean Mr Musk himself, already the firm's primary financial backer.
Since then, with the arrival of the federal loan, a deal with Daimler and a $50m investment by Toyota, the company has seemed to get itself onto a sounder footing. Mr Musk now plans to take Tesla public.
Unfortunately, he and his wife Justine are now in the throes of a messy divorce in which she is seeking to be awarded 10 per cent of his Tesla holdings. Depending on the way the IPO and the divorce pan out, the resulting ownership of Tesla could violate the terms of the all-important federal loan.
Mr Musk has claimed in court filings related to the divorce that his personal cash resources are now exhausted, which - given the perceived reliance of Tesla on his backing - could give investors pause. It might also mean him having to sell Tesla shares to meet his divorce obligations, again potentially imperilling the vital Model S loan.
Sponsored: From CDO to CEO