IBM freshens cut-rate blade server
Single socket for savings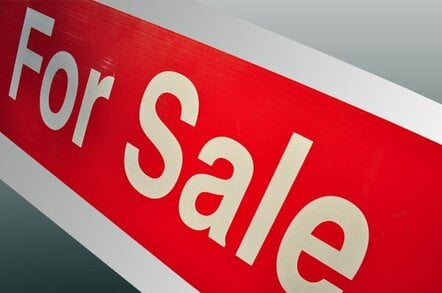 It may be hard to imagine why, but some customers who buy blade servers don't want the fastest x64 processors they can get their hands on. They may not be virtualizing the blades, and they may only be running simple print, file, and Web infrastructure workloads. Therefore don't need lots of memory or even two processor sockets. For this reason, IBM created the single-socket HS12 blade server, which got some CPU gooses this week.
The HS12 blade was launched in May 2006 sporting dual-core 1.86 GHz E6305 and 2.13 GHz E6405 Core 2 Duo processors. It tops off at 24 GB of memory and has room for one disk. Starting June 16, three new processors will be available for the single-socket HS12 blade, with the cheapo option being the Celeron 445 running at 1.86 GHz.
The 2.13 GHz E6405 chip is still used in the blade, but if you need more oomph, now you can plunk in the Xeon X3323 running at 2.5 GHz or the X3363 running at 2.83 GHz. These are quad-core chips off the Xeon server block, and will have considerably more performance of the dual-core Celeron and Core 2 Duo processors.
With the Celeron 445 processor, 4 GB of memory, and an 80 GB 2.5-inch SATA disk, the HS12 costs $1,165. Dropping in the Core 2 Duo E6405 and a 73 GB 10K SAS disk raises the price to $1,820, and dropping in the quad-core Xeon X3363 and a 31.4 GB solid state disk - what IBM calls the performance model - costs $3,319. The SSD is $799 of that price.
The HS12 uses Intel's 5100 series chipset, and only supports older processors and DDR2 main memory. IBM could revamp this blade, perhaps creating a uni-socket machine using "Westmere" Core i3, i5, or i7 processors that were rolled out into laptops and desktops earlier this year. It's a wonder that IBM has not put an HS13 into the field, but the older components used in the HS12 have to make it a profitable box if these older processors are in low demand and still are sitting around in bins.
IBM is very likely just waiting until it can't make money on the HS12 to launch the HS13 or whatever the kicker might be called. And quite frankly, at these prices, customers might better buy an HS22 two-socket blade, which spans up to 96 GB and has two disk bays, and just half populate it for now and leaving some room to grow. The HS22 with a single four-core Xeon X5560 running at 2.8 GHz with 4 GB of DDR3 memory and the same 31.4 GB SSD costs $4,494. That's an extra $1,100, but after discounts from Big Blue, you can close the gap quite a bit if you are buying in volume.
IBM also this week put out an announcement for an x64 server called the System x3620 M3, and if you were not a careful reader of El Reg, you might be lulled into thinking that this is a new two-socket box sporting Intel's latest four-core and six-core Xeon 5600s, nicknamed the "Westmere-EP" processors. The server is just that, but it isn't new, and in fact we told you all about it last month here. What is new is that the machine is now shipping a week later, on June 15, instead of on June 8 as originally planned. ®