Three In-Car Wi-Fi
Road testing the superhighway
You press and hold each of the buttons in turn to get yourself up and running, and connect your devices using the usual WEP key password method. Getting started was straightforward and easy, and I quickly linked up a couple of laptops and an iPod Touch. However, trying it from my home in Hornsey, north London I initially had some problems getting a signal.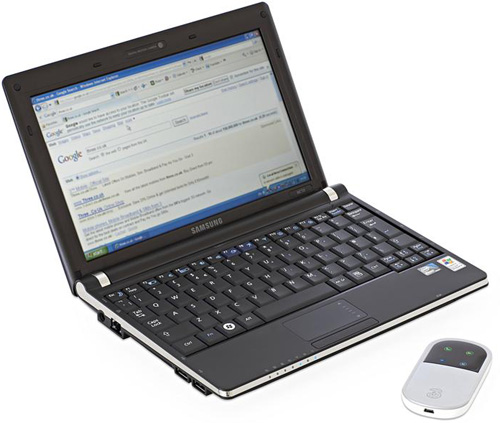 Performance, as always, will depend on signal reception reliability
Now this is not such a surprise, in the shade of Alexandra Palace, as it's not just Three's service that occasionally struggles round here. On the move in the car however, it seemed easier for the device to lock on to the network.
Staying locked on proved to be a bit trickier though, with the signal regularly wavering as I tried to stream music from Last.fm. Checking emails was no problem though, albeit with a little bit of delay on occasion, and checking maps was fine too, at least with only one device in use.
Three offers a maximum of 7.2Mbps download HSDPA, but like other networks, you'll rarely get the full bandwidth. And though Three says that you can connect up to five devices using the In Car Wi-Fi, in reality, you're not going to be able to do very much with them.
When I tried it with three devices simultaneously, the connection was so slow it made trying to do anything online much more of a chore than a pleasure. For instance, trying to view Youtube videos on a laptop resulted in so much buffering downtime that it felt like a return to the dial-up dark ages.