Ten Essential... iPad Apps
Have tablet, will download
Product Round-up It's early days for iPad apps, as developers are still learning how to make best use of the larger screen and greater processing power provided by the iPhone's new big brother. The early emphasis is very much on practical tasks such as file transfer and viewing, as well as the inevitable tweeting and social networking apps. However, the iPad's great strength is its large, attractive screen and this is pointing towards some exciting new apps for e-books, photography and video – not to mention games – all of which we'll look at in the coming weeks.

Air Video
I've got far more videos stored on my Mac than I can fit onto my 16GB iPad, but Air Video comes in handy for watching my favourite films and TV programmes. You first need to install the free Air Video server on your Mac or PC, and this allows you to stream video across a local network to the Air Video app on your iPad. It can also convert file formats such as DivX into iPad-compatible MPEG 4/H.264 for you. The free version limits the number of files that the app will display, but the full version is well worth £1.79 if you like to use the iPad for watching video.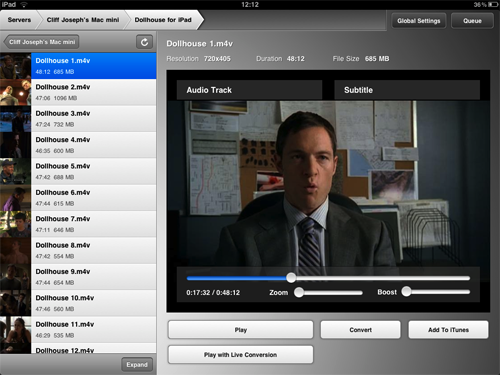 Click for a full-resolution image
---

Amazon Kindle
Apple's iBooks Store is a little underwhelming at the moment - it currently offers less than 300 novels and non-fiction titles, so anyone interested in using the iPad as an e-book reader should download Amazon's Kindle app straight away. This allows you to buy a wide range of books, magazines and newspapers in the Kindle format and either download them straight onto the iPad or keep your main library on your computer and just download individual titles onto the iPad as required. Many Kindle books also allow you to download the first chapter for free, so you can check them out before unleashing your credit card.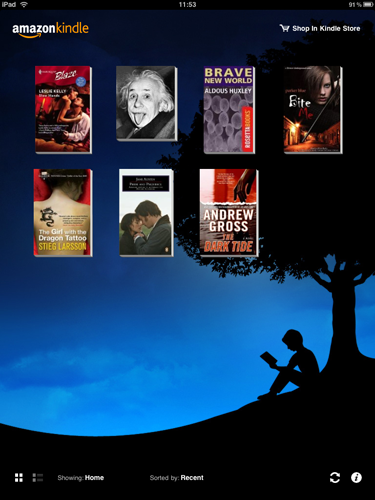 Click for a full-resolution image
---