NetApp beating out EMC
Analyst lauds cost-effectiveness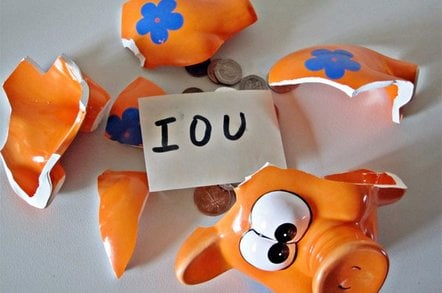 NetApp is becoming the lead storage vendor in virtualised environments because it offers a more seamless and cost-effective approach than EMC.
That's the view of Mark Moscowitz, a J P Morgan analyst, in a note published on May 25.
He says there is a secular shift to mid-range storage which is benefitting NetApp more than EMC - "secular shift" meaning a long-term change in mindset. This is an accelerating shift and is away from large and monolithic arrays to the mid-range ones, such as EMC's CLARiiON.
Moscowitz writes: "EMC has made suitable improvements in it's CLARiiON product line" in response to the shift, but he believes "NetApp's heritage as more of a low to mid-range solutions provider puts the company in the driver's seat". It has "improving attach rates in virtualisation environments".
EMC is better-positioned than Hitachi Data Systems, HP and Oracle/Sun, but not as well as NetApp. Moscowitz didn't mention IBM in his note.
In a separate note on EMC the analyst writes that "EMC does not trail far behind though," giving NetApp a slight edge. It may be slight but he's putting out the note saying it is, in effect, substantial.
Moscowitz says his information is that NetApp is continuing to add direct and indirect channel sales capability to capitalise on this.
NetApp has the advantage because its products have "better compatibility with VMware virtualisation software, [it's] IP-based heritage and it's lower total solutions cost".
Moscowitz thinks: "NetApp is benefiting from it's virtualisation partnerships with Cisco, VMware, and Microsoft." That's nicely ironic given that EMC owns 80 per cent of VMware and partners with Cisco in its V-Block integrated IT stack initiative.
For J P Morgan, NetApp is second only to Apple in its share growth prospects for investors.
Such support for NetApp's prospects from an investment bank like J P Morgan will be music to all ears at the firm. ®