Samsung brings Bada phone to Blighty
Wave ships
Samsung has said that its first Bada-based smartphone, the Wave, has begun shipping to UK telcos, paving the way for its imminent availability to phone buyers.
Bada is Samsung's new smartphone OS and the product it's using to attempt to emulate the success Apple's iPhone has experienced as an apps platform.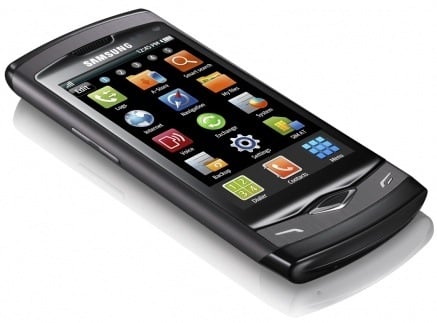 Samsung said it will make the Bada software development kit readily available "shortly" in the hope that it will generate a wealth of apps for Wave owners to download and, in turn, make a lot of folk switch to the handset.
Wave's other attributes include a big, bright OLED display, a 1GHz processor, version 3.0 of Samsung's TouchWiz UI,
Samsung also claimed a world first: the Wave is the first smartphone with Bluetooth 3.0 and 802.11n Wi-Fi - though its own Galaxy S Android phone has these features too.
Expect availability and pricing announcements from cellcos any day now. ®