Teac R-4iDNT Wi-Fi/DAB/FM radio and iPod dock
Log on, tune in, dock out
Picking up shared music from your computer needs a bit of configuring. Teac suggests Windows Media Player 11, which is fully explained in the owner's manual and does the job. The radio also picks up other UPnP servers for media streaming.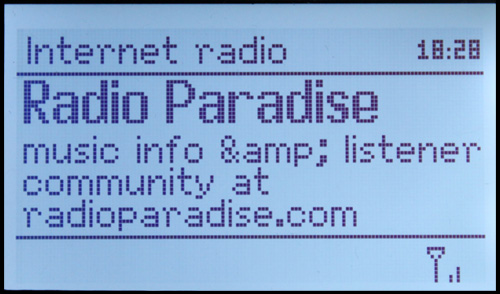 Internet radio information
I linked it to an Apple Mac without hassle, and Linux systems should work too. I also played AAC files (iTunes' default format) and FLAC, although compatibility may depend on what your preferred UPnP server handles.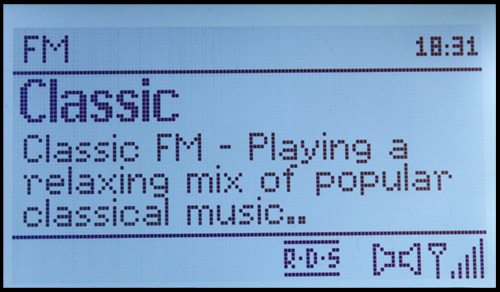 FM radio display
Internet radio is more straightforward. You can search for stations by genre, name or location. Recently found stations are kept in a list or you can register at a free web portal and store favourites in a more orderly fashion. You can also stream from a long list of podcasts, including some of the UK's most popular.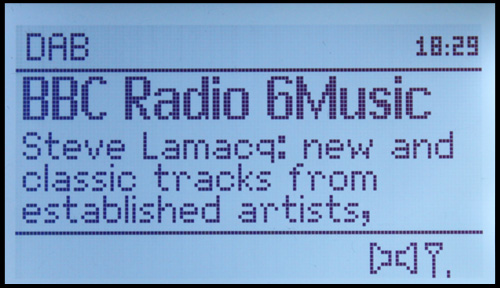 DAB radio data
The R-4iDNT has Last.fm access as a separate menu option – it 'scrobbles' streamed track data back to your profile too, if wanted – but this only seems to be useful if you subscribe.