Fetch TV boxes get Sky Player update
Freeview VoD box gets extra service
Fetch TV, the online telly-on-demand service, will today send out a firmware update to its SmartBox set-tops to allow viewers to activate Sky's Sky Player software.
Fetch TV offers internet-connected Freeview DVRs which can access Fetch's own movie and TV streaming channels, along with catch-up services like BBC iPlayer, 4oD and, now, Sky Player.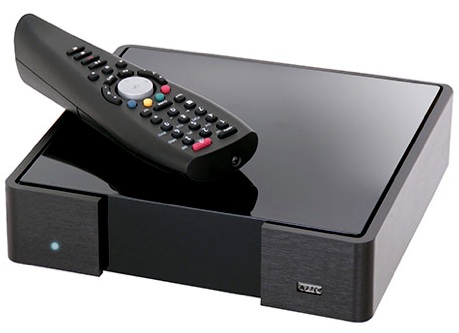 Sky Player presents live feeds from Sky's broadcast output plus on-demand content. It is available to Sky subscribers as part of their package, depending on what channels they have paid to view, while everyone else can either take out a special Sky Player sub, or view individual programmes for a one-off fee.
Fetch TV's Smartbox 8000 has two Freeview tuners, a 160GB hard drive, wired and wireless networking, and HDMI output.
The box can also grab networked content from DLNA servers, and present material on drives connected to either of its two USB ports. Available now from a variety of retailers and direct from Fetch TV for £180. ®