Wobbly drive array problems? This'll stiffen your rack
But don't shout at your kit - it actually slows it down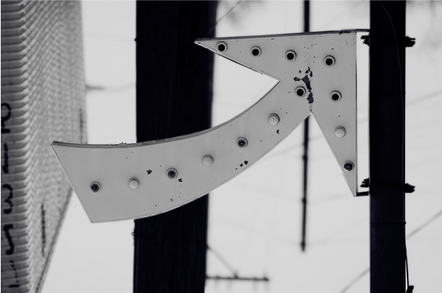 Everyday background vibration in data centre drive arrays can slow drive random read performance by up to 246 per cent. Stiffer drive racks prevent this happening and make I/O-dependent apps go faster.
Storage consultant Robin Harris pointed us towards the IEEE paper Effects of Data Center Vibration on Compute System Performance, which describes the research that identified the problem and explored a fix. The paper was written by Julian Turner, Chief Technology Officer for Q Associates in Houston, Texas.
Turner writes that his research was sparked by the so-called Yell Test in which Brendan Gregg of Sun Microsystems shouted while standing by a Sun array and caused a measurable decrease in drive performance. The sound vibration of the shout penetrated the array cabinet and drive cases affected disk head and track alignment enough to cause I/O retries as heads and tracks realigned.
Turner supposed that there was ongoing vibration in data centres that would constantly impact on drive performance and slow application processing down, because the drives were taking longer than needed to read and write data due to the excessive retries needed to correct head/track misalignment causing data read/write errors.
He checked out the I/O performance of a Sun 7110 array with 16 x 300GB, 10k 2.5-inch Seagate enterprise class SAS hard drives installed in a raised floor data centre, using D-Trace analytic software. (There was absolutely no reason to suppose that the results are specific to this Sun array and its Seagate drives.)
He then compared the results with the same array installed in a specifically designed anti-vibration rack made by made Green Platform Corporation.
The effects of background data centre vibration were astounding with regard to random I/O, where reads could speed up by from 56 per cent to 246 per cent in the anti-vibration rack. Random writes improved by 34 per cent to 88 per cent. Streaming I/O improvements were much smaller though still measurable.
By stiffening drive array racks application speed should increase, and disk energy usage should decrease through much-reduced head movements because there is a far higher chance that data retries won't be needed.
The tests also revealed a very mysterious latent performance effect in which the result of a preceding test run would affect the next test run. If a previous run caused high latency to occur, then the next run would be slower than otherwise.
It seems to be a real effect that will affect benchmark runs. Read the IEEE paper (pdf) to find out more. ®