Ten Essential... Android Games
Get gaming on your Google phone

Toon Warz
A 3.5in touchscreen is hardly the ideal medium to view and control a first-person shooter, but Toon Warz makes a better fist than most at overcoming the hardware limitations.
To start with, you get a fully fledged game with well designed and expansive maps, a nice selection of weaponry and well thought out gameplay with logical objectives. The graphics are sort of Return to Castle Wolfenstein meets Marathon 2.
Call of Duty: MW2 it ain't but come on, it's playing - and playing smoothly - on a mobile phone. The "toon" part of things comes into play with the bad guys who look like Hanna-Barbera's idea of Nazis so kudos to developer Polarbit for not chasing the gratuitous violence and gore buck.
The customisable control interface that combines the accelerometer, trackball and on-screen pressure pads is well thought out, and the adjustable sensitivity means exploring never gets to be a chore. If you can't hold your phone steady, the accelerometer can be disabled.
The game isn't perfect - the 'jump' feature is hit and miss, and save points are too few and far between - but it's the best phone FPS I have come across and one you can spend many a satisfying hour playing.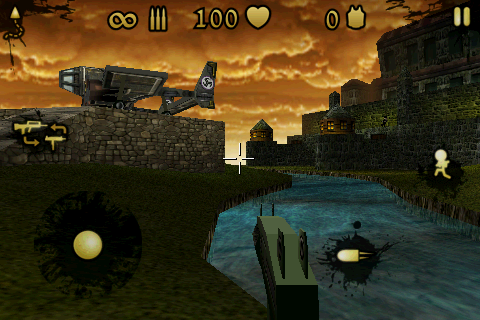 ---

Reg Rating 75%
Price €3 (£2.50)
More Info Polarbit

Zombie, Run!
Zombies, Run! makes the list because it's that most rare of computer games: one that actually gets you out of the house and into the sunlight... arggghhhh, it burns, it burns.
Actually, I'm not entirely sure Zombie, Run! qualifies as a game at all. What you do is this: you switch your GPS system on, let the app find your location, tap on Google Maps to pick a destination and then the game populates the area around with zombies. Green for ones that don't have your scent yet and red for ones that are coming after your brain with gusto and ketchup.
Zombie speed can be set to either Night of the Living Dead, Resident Evil or 28 Days Later, and their number to Controlled Outbreak, Early and Late Local Infestation, or Total Pandemic.
Once set your aim is simple, get to your destination without getting torn to pieces and ending up as a snack for the living dead. OK, its pointless, but since when as that had anything to do with it? A multi-player mode lets you dodge the dead with your mates.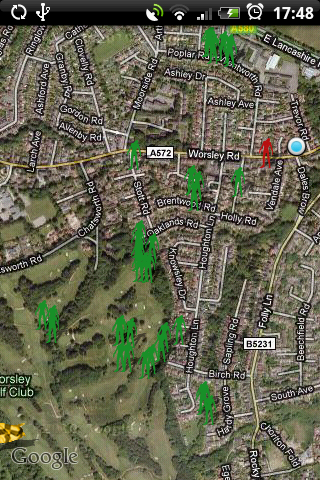 ---

Reg Rating 75%
Price Free
More Info Peter Dolan