The iPad: Unsubsidised, unaffordable, unloved?
One out of three at least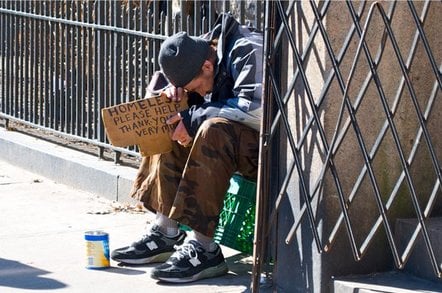 Apple has again decided to launch hardware without an operator subsidy - but will the iPad be any more successful in avoiding the operator's shilling than the iPhone was?
Earlier this week the UK's operators announced their tariffs for connecting up Apple's 3G iPad, and it seems the cost will be identical or damn close to existing broadband offerings. By refusing subsidies Apple is trying to take power from the operators, just as it did with the iPhone until the money got too attractive.
When the iPhone was launched it seemed unlikely that it would hold its own against heavily subsidised handsets from the competition, and sure enough the $599 price point was rapidly eroded as operators exchanged locked-in customers for handset subsidies.
Apple did manage several rounds of designed-in cost-reduction; the iPhone is a lot cheaper to make these days, but even Apple had to accept that it needed network operator money to make its baby affordable. That meant conceding to operator demands for MMS, 3G and so forth.
And here we are again - get yourself an iPad 3G for £525 and you can pay O2 £15 a month for internet access. Or you could agree to pay O2 the same amount for 18 months and get a free 3G dongle; or pay £25 a month instead and get a free laptop: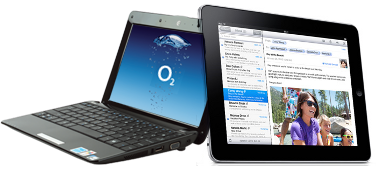 The one on the right is prettier, but the one on the left is free, and thanks to Apple they'll never appear side by side.
The laptop isn't as nice as the iPad, but "free" has a lot going for it even if it's not really free at all. So like the iPhone, the iPad will have to compete against heavily subsidised competition, though not on the same shelf.
Apple isn't letting the mobile operators sell the hardware this time around, having learnt that the best technology in the world has a hard time sitting next to "free" stuff. You want an iPad, you have to go to Apple, which avoids punters even seeing what the competition has on offer; and that could matter more once the competition improves.
Unlike the iPhone launch there's no pretence of working "with" operators this time - Apple has made it clear that it considers them a necessary evil, of equal importance to a someone running a Wi-Fi hotspot. Only O2 has installed back-end software to integrate the iPad's display of remaining data allowance, presumably at some expense (there is an industry standard for that kind of thing, the OneAPI, but Apple preferred a proprietary solution).
The other operators have been loudly welcoming the iPad too, with similarly lacklustre offers. There were reports of 3 refusing connections, but we were pleased to be able to help and 3 now has a small supply of microSIMs for those bringing in their own 3G iPads from the USA.
Apple has learnt a great deal since the iPhone, and won't be so quick to bend to operator demands this time around. The operators are still confused enough about the hardware platform to miss the fact that their power is being irrevocably eroded, again.
The iPad is still an expensive bit of kit, and there'll be no operator subsidy to drive down that cost, but it takes the buyer further from being a cellular customer and towards being an Apple customer. Apple has made it clear that it's prepared to invest Cupertino dollars to achieve that, so it's possible the iPad will get subsidised - just not by the network operator.
That will depend on how well the iPad sells initially, and with Apple cutting resellers out of the pre-order market Cupertino retains complete control over the channel while Steve decides if punters are willing to pay an unsubsidised price for a device whose application remains unclear - beyond reducing network operators to bit pipes and increasing the reach of Apple's empire. ®