Lexar Echo ZE ultra-compact backup drive
Backup you can just forget about?
Review Solid-state storage specialist Lexar, aware that computer users tend not to be very good at maintaining regular backups of their data, has introduced a product line, called Echo, to take the task off users' shoulders.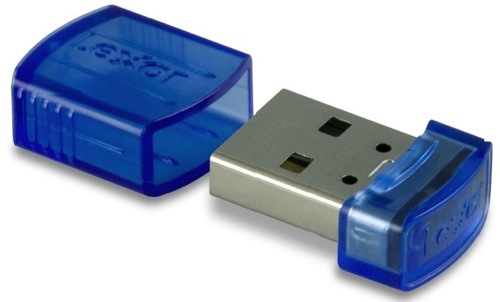 Lexar's Echo ZE: world's smallest backup drive?
The big drag in backing up a computer, particularly if it's a laptop or netbook, is that you have to remember regularly to hook up the external hard drive you keep your backed up files on. Yes, there's the wireless approach too, but hold that thought for the moment.
Lexar's thinking is that, if connecting a hard drive is inconvenient, it should make a backup drive that's so small you can leave it in place. Ergo, you don't need remember to connect it up and you can happily set your backup software to work automatically safe in the knowledge the drive will always be there.
Now it seems to me there's a problem here. While you might well keep a back up of your data in case your machine's hard drive goes belly up, you also do it in case your computer gets nicked or - if you're a government employee, perhaps - left behind in a seedy drinking den.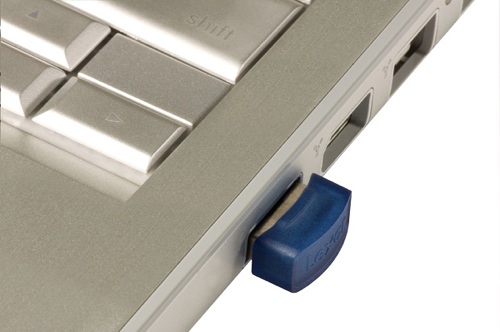 Keep it connected to your laptop
If that happens, you can simply reach for your back-up drive and... er... no, you can't, because it's still sitting in the USB port of the machine that's even now being offered on eBay to all comers.