Alan Wake
Strong on atmospherics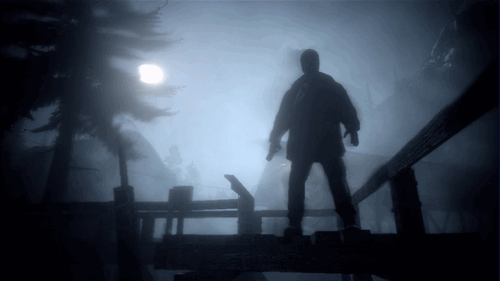 Mist every time you shoot
The mist always impresses, too; never more so than when presaging the arrival of the Taken. Darkening, the mist howls through the trees as it envelops your position, blurring your vision, and adding to the sense of dread.
Alan Wake's greatest flaw, however, is the inability to maintain this feeling of dread. The Taken is an enemy limited by AI and variety. With only three distinct types, small, big and fast, it doesn't take long to work out effective strategies to dispense of them, irrespective of number or combination.
Improved stage design in later episodes adds complexity, as does the introduction of poltergeist-possessed objects, which range from barrels to combine harvesters. Whilst improving upon the middle episodes, it does so without truly recreating the fear instilled in opening stages.
Slightly less irksome are the game's puzzles. I'm no fan of contrived or overly-elaborate puzzles, especially in adventure or survival horror games, but Alan Wake's are utterly perfunctory. In truth, they're not really puzzles at all. They're more like the push-button, door opens mechanics of something like Doom.
These flaws prevent Alan Wake from being truly great. Which is a real shame, because it's probably the most enjoyable and engaging title I've played since Unchartered 2.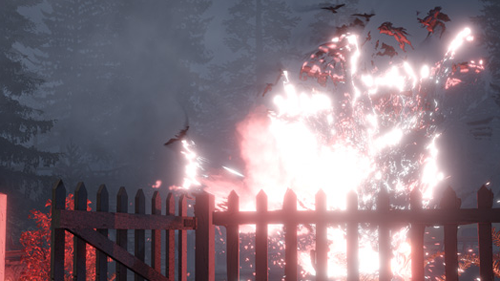 Bang for your buck?
Verdict
If it's deep complexity, smart AI, or great variation you're after, then this probably isn't the title for you. If, on the other hand, you love narrative and atmosphere, and are looking for an excellent pulp story with bags of character, occasional shocks and stunning graphics to boot, then, just like me, you'll find a lot to love about Alan Wake.
More Games Reviews

Dead to Rights:
Retribution
Tom Clancy's
Splinter Cell:
Conviction
Heavy
Rain
Bioshock
2
Sponsored: How to get more from MicroStrategy by optimising your data stack

Alan Wake
Five long years in the making, this one time vapourware title finally surfaces with most of its promise intact. Available on Xbox 360 only