Alan Wake
Strong on atmospherics
Finding yourself short of bullets at the wrong time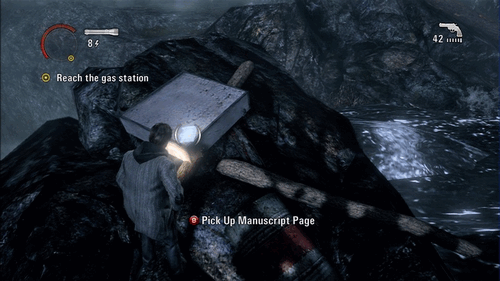 Maybe this can shine a light on what's happening
Failure to scour the environment or head off the beaten path in search of ammo can prove fatal. On a few occasions this can be a game breaker. Without instant saves, finding yourself short of bullets at the wrong time can lead to backtracking over miles of deserted land, or worse, restarting the whole episode.
Another potential game breaker occurs during combat. Retreating slowly whilst training your torch and gun on approaching enemies is critical to success. But the otherwise beautiful mountainous terrain can here prove frustratingly treacherous, as you accidentally back up off a cliff and fall to your death. Fortunately, this happens infrequently enough not to leave you feeling cheated.
The interplay of Alan Wake's light and dark underpins not just combat, but the entire game. Daytime sections at the beginning of each episode provide a welcome, nerve-calming change of pace. Cut-scenes introduce the various townsfolk of Bright Falls and develop the plot admirably. Characters are well rounded and the dialogue is excellent, especially in the camaraderie between Alan Wake and his wisecracking literary agent, Barry Wheeler.
While the writing itself wouldn't trouble Stephen King, it is deeply imbued with the lexicon of the genre, and cements the illusion that you're part of a living, breathing world.
Anything lost in the visuals at night time is made up for by an increase in atmosphere. The feeling of isolation the dark brings to the mountainsides is terrifyingly real, and occasional far off noises of branches snapping or rocks falling further unnerve.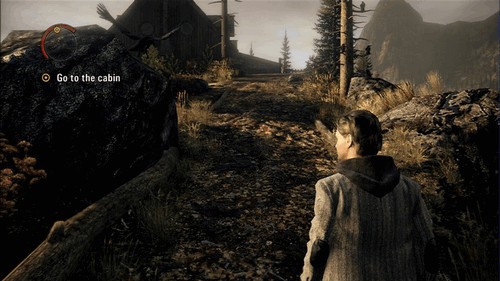 Cabin pressure
Sponsored: How to Process, Wrangle, Analyze and Visualize your Data with Three Complementary Tools