Alan Wake
Strong on atmospherics
Humans possessed by a demonic dark force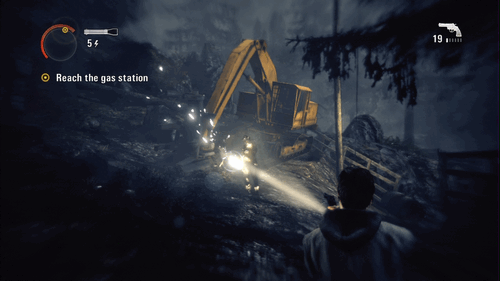 No diggity, bag 'em up!
The mysterious disappearance of your wife precedes the first night time section and informs your purpose. Waking from a car crash with no memory of how you got there, you head towards the bright lights of a gas station, encountering along the way the first of the Taken - humans possessed by a demonic dark force.
In keeping with the surroundings, their weapons are foresting tools, such as axes and hand scythes. They inflict significant damage when thrown or stabbed and slashed at you, and instil a genuine level of fear.
Armed with a flashlight and gun, you soon realise the Taken are impervious to bullets alone. An impenetrable darkness surrounds them, which must be dispelled. By concentrating your torch light upon them, you drive away this darkness, leaving them vulnerable to bullets. An option to boost the light from your torch speeds up this process, but chews through your battery.
Although it recharges over time, in the heat of combat you'll need to insert replacement batteries, found as collectibles. Initially a great mechanic, the dynamic dissipates later on due to repetion and an overabundance of spare batteries.
Weapons require closer monitoring, especially on the Nightmare setting (recommended for a game which otherwise proves a little easy). Flares provide breathing space, as Taken are kept temporarily at distance. And the flare gun and flash grenades despatch multiple enemies instantly. Shotguns and hunting rifles complete the weapons, offering a modicum of variety to gunplay.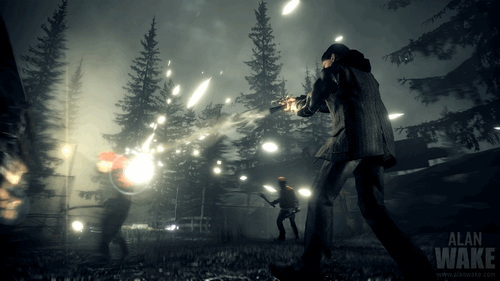 Forest fire!
Sponsored: What next after Netezza?