EMC launches navel gazing initiative
Luminaries to probe cloudy belly button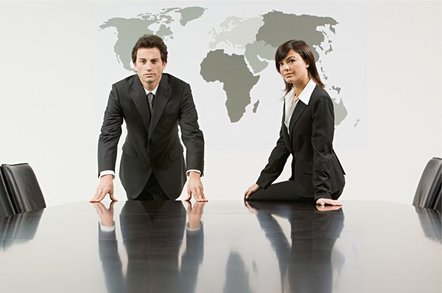 Comment EMC has set up a Technical Advisory Board to provide independent review and perspective of its technologies as it heads toward the private cloud, and to report to the company's senior leadership team. But of six of its ten members work for EMC or VMware in senior positions - EMC appears to be gazing into its own navel.
The other four members consist of three computer science academics and an Intel executive. In effect, three academics are advising EMC along with an Intel guy to keep it on the mainstream X86 track - unless that Chipzillian worthy suggests using Atom or Itanium processors.
EMC's chief operating officer, former Intel exec Pat Gelsinger, who chairs the tech advisory board, called its formation: "a major milestone … giving EMC an independent resource to ensure we fully address the dramatic challenges customers face as they move to the private cloud." Congrats to the PR staffer who wrote that sentence.
EMC's VPLEX is a major announcement. Few people would class this tech board as a major announcement. Or, for that matter, as a milestone - more like a minor yardstone, a yardpebble maybe.
It strikes The Reg as underwhelming, particularly with respect to its lack of customer representation. ®