No 15K 2.5-inch drives from Western Digital
Velociraptors don't fly that fast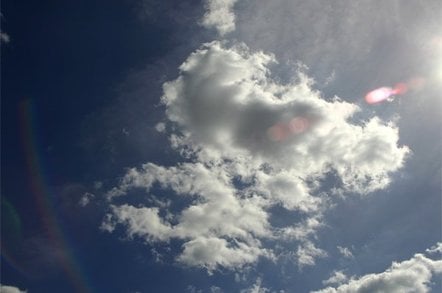 Western Digital does not intend to bring out an enterprise 15,000rpm 2.5-inch disk drive despite arch rival Seagate having plans to do so.
Seagate announced the introduction of a faster-than-10K small form factor (2.5-inch or SFF) drive last week. Stifel Niklaus analyst Aaron Rakers was told by Western Digital's CFO Tim Leyden that the firm viewed 15K drives as encroaching on territory better served by solid state drives (SSD).
Western Digital will likely bring out its enterprise SSD offering next year. It may have an externally-supplied controller from a supplier such as SandForce.
In the disk drive market Western Digital's intention is not necessarily to be first to introduce a new areal density level, but to be first to bring it to volume production, if it can. Rakers' view is that Western Digital and Seagate are leading the industry in terms of bringing 375GB per platter small form factor disk drives into production. Seagate has, it appears, a 900GB model in preparation.
In shipment share terms Western Digital leads in small form factor drive shipments, followed by Toshiba, HGST and Seagate. ®