Oracle soothes Sun StorageTek tape users
Don't worry baby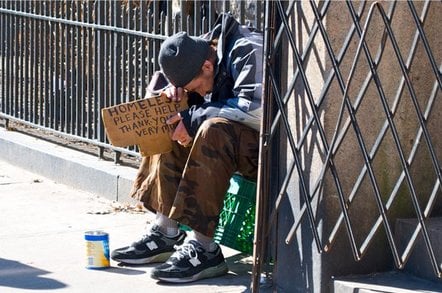 Oracle is giving a huggy-huggy message to StorageTek tape users, telling them not to worry because Oracle believes in tape.
Oracle also knows that if it pisses off StorageTek tape users, mostly larger enterprises and mainframe shops, they will not be well disposed towards Larry's company and its products. Keep their tape drives spinning and Oracle gets to dip its beak into their IT budget trough.
A Forrester blog and others say that StorageTek customers in the Large Tape Users Group (LTUG) were given a three-day session with Oracle in Broomfield, CO, late last month.
They were briefed by Oracle to expect new tape formats within 12 months, bringing them larger capacities and faster I/O rates. There will be a new generation of drives and libraries so that they shouldn't feel the need to move away to IBM tape kit or downmarket to LTO5 with its roadmap though LTO generations 6, 7 and 8.
Fortunately Sun didn't or couldn't replace its acquired StorageTek tape products with commodity hardware and software based replacements using its own systems expertise. This is what it did to StorageTek's disk products, and Sun owner Oracle is now emphasing the resulting 7000 storage products and casting out the others.
But tape is different. Enterprise tape formats and drives cost millions to develop and support, and the LTO format, which has swept all competing mid-range system tape formats away, has made little impact in the mainframe space. It may yet do so but for now StorageTek and IBM are the Twin Peaks of mainframe tape and Oracle can't afford to let that massive chunk of the enterprise market walk off into an IBM sunset with Big Blue pushing DB2 messages into their ears as they do so.
SpectraLogic has entered the high-end tape market with its T-Finity library supporting both LTO5 and IBM tape formats with its 30,000+ slots. The highest single StorageTek StreamLine tape library slot count is the 8500 with 10,000 or so slots.
Apparently the StorageTek Virtual Tape Library Prime product is not being developed further, though. The StorageTek brand will, we understand, be maintained, and Oracle is developing LTO5-based products as well.
There's a cost to this, Forrester says, with support costs rising and contracts becoming more inflexible. ®