Belkin intros Kindle-illuminating e-book light
Makes bedside lamps obsolete
Belkin has created a clip-on reading light for Amazon's Kindle e-book reader.
Most e-book readers' E Ink screens are not backlit, so the Belkin offering, called the eBook Light, seems the perfect acquisition for bedside reading or nocturnal journeys while others sleep around you.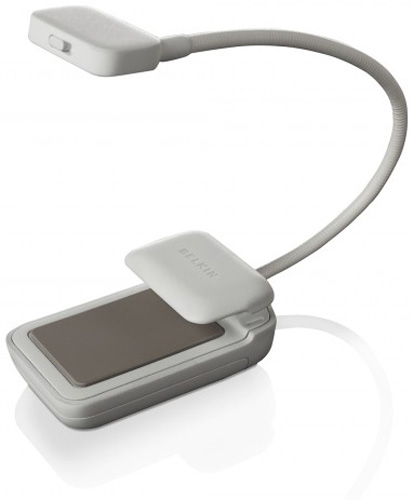 The eBook Light has two brightness settings and a large clip that will fit onto your Kindle even if it has a cover on.
Like the Kindle, the eBook Light is currently only available from the US, retailing at $25 from Amazon.com. However, it will go on sale in the UK in the coming months, for £22. ®