Evaporating Adaptec sells RAID business
PMC-Sierra gets it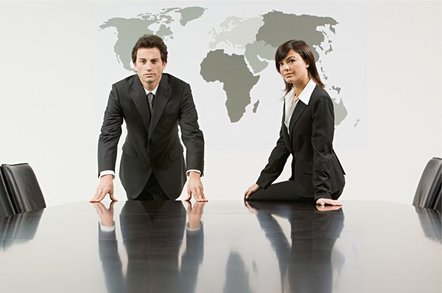 Adaptec is selling its RAID channel storage business to PMC-Sierra for $34m, but will keep its Aristos ASIC technology business as it looks for ways to invest its $400m cash pile.
Activist investor Steel Partners gained control of Adaptec a few months ago and is now asset-stripping the business. Adaptec as a RAID adapter company is now dead, and the company consists merely of its portfolio of more than 200 patents, the Aristos ASIC stuff, a few buildings and - the crown jewels, we think - that $400m.
PMC-Sierra said the channel storage business includes Adaptec's RAID storage product line, a well-established global value added reseller customer base, board logistics capabilities, and leading SSD cache performance solutions. PMC-Sierra will also assume certain liabilities related to the business.
Greg Lang, PMC-Sierra's president and CEO, said: "I am excited about this acquisition and the future growth opportunities it presents through the strong strategic fit between our core strengths in enterprise storage and the established channel storage business of Adaptec."
PMC-Sierra expects to employ approximately 90 people from Adaptec located in seven different geographies, with the majority in California.
The Adaptec board stated that it will: "...explore all strategic alternatives to deploy the proceeds of the sale and the Company's other assets, which may include stock buybacks, special cash dividends, future acquisitions and other actions to redeploy capital. Additionally, the Company will, as previously announced, continue to consider its options related to its Aristos ASIC technology business, remaining patents and real estate holdings."
This looks like longhand for saying that everything Adaptec owns is up for sale, and its cash may be used to fill shareholders' pockets directly or to buy other companies. Adaptec is in effect a cash-rich shell.
One odd aspect of the deal, according to Howard Marks of testing lab DeepStorage, is that PMC-Sierra is a chip company and would have wanted the Aristos chip business. The deal as it stands doesn't make sense to him, and Marks thinks that there must be some other aspect to it.
Jack Howard, Adaptec's chairman, said: "This transaction with PMC-Sierra, which represents the sale of a small portion of the Company's total assets ... continues the process of moving the Company away from its previous unprofitable identity as a 'pure-play' technology company. The Board of Directors remains committed to providing value to all of the Company's stockholders, and will aggressively pursue opportunities to deploy the significant cash and liquid assets on hand to create value for the Company's stockholders."
The RAID business sale to PMC-Sierra should close in thirty days. Farewell Adaptec - you're just another storage memory now. ®
Sponsored: Becoming a Pragmatic Security Leader