Agilysys blames Oracle/Sun for bum quarter
Eager to push Cisco-EMC Vblocks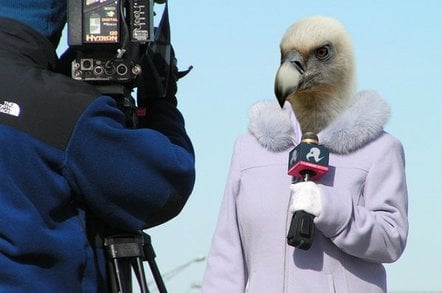 Agilysys might have gotten out of directly distributing server technology from all the tier one players a few years back, but just the same its financials can be hammered by what the server makers do - and don't do.
And so it is with the fourth fiscal quarter ended in March for Agilysys, which peddles various application stacks on IBM, Hewlett-Packard, and Oracle/Sun systems.
Agilysys used to be named Pioneer-Standard Electronics and it used to distribute both IT products and electronics components like former rivals Avnet and Arrow Electronics. It sold its electronics biz in 2003 and its IT distribution biz in 2007, focusing on selling IT solutions and its own application software for hotels, casinos, and retailers and living downstream from Arrow. (Arrow paid $485m in cash for the Agilysys IT distribution biz.) In the summer of 2007, Agilysys was hit by a downturn in IBM's AS/400 proprietary servers, which some of its applications run atop, and this time around, it is the Sun product line that is a drag.
Yesterday the company warned Wall Street that revenues would come in at between $130m and $140m for the quarter, which is the final quarter of fiscal 2010 for the company. That's a 9.7 to 16.1 percent drop compared to the $155m Agilysys brought in during the final quarter of fiscal 2009. The company had been projecting flat sales.
In a statement, Agilysys said that the decline was mostly attributable to a drop in sales at its Technology Solutions Group, which does systems integration on a variety of platforms, and said further that the drop was mostly because of declines in Sun product sales.
"Sales of Sun products continue to be impacted by the company's transition of its go-to-market strategy to address changes as a result of Oracle's integration of Sun," Agylisys said.
Martin Ellis, president and chief executive officer at Agilysys, did not elaborate on what exactly that meant, but Oracle has been pretty clear that it wanted to wrest control of its top several thousand accounts back from the reseller channel, a channel that Sun tried to pump up so it could make it up in volume. (A strategy that obviously failed to generate revenue increases and did not lead to profits.) What Ellis did say was that he was disappointed but remained "optimistic about the opportunities for TSG and continue to further align our processes and practices with those of our key technology partners to drive increased revenue and profitability."
That might mean help from IBM and Cisco Systems to peddle their wares against Oracle/Sun stacks. Agilysys is a big IBM reseller (though not a master reseller like Arrow and Avnet any more) and was in February certified by EMC, a long-time channel partner, to sell its Vblock virtualized infrastructure. The Vblocks, which mix Cisco "California" Unified Computing System blade servers and converged switches, EMC storage, and VMware virtualization, were announced last November.
Ellis said that gross margins in the final quarter of fiscal 2010 would be up a smidgen to 25.7 per cent, despite the revenue decline caused by Oracle/Sun, and added that the company generated $30m in cash flow during the quarter, better than the $15m to $20m it had been expecting.
What Ellis did not say is that Agilysys would be profitable.
In the year-ago quarter, which was the peak of the economic meltdown, Agilysys lost $114.6m after it had $86.2m in asset impairment charges relating to acquisitions and $3.9m in restructuring charges. So the company was under water to the tune of $24.5m in the year ago quarter, and now it is going to have somewhere between $15m and $25m less revenue. In the three months ending September 2009, the company had $151.8m in sales and only had $2.9m in profits, and in the December 2009 quarter it had $210.5m in sales and $13.6m in profits. Agilysys could break even, but profits will be skinny if they are there at all.
And hence Wall Street reacted predictably to the news, hammering the company's stock down 17 per cent to $8.74 as El Reg goes to press. That gives Agilysys a market capitalization of $250.6m. If Oracle had some spare pocket change around, it could do worse than to grab Agilysys to get its hospitality and retail customer bases and stopper up an outlet for IBM, HP, and Cisco systems. Given the Switzerland role Arrow and Avnet are supposed to play, it seems likely that either would want to pick up Agilysys and compete with their reseller channels.
Hedge fund MAK Capital seems to be interested in Agilysys, too. In February, Agilysys shareholders approved a proposal to allow MAK Capital to raise its stake above 20 per cent of the IT solution provider, but restricting it to no more than one-third of the company's outstanding shares. The hedge fund already has a seat on the board, and needed to get shareholder approval for the stake increase because under Ohio corporate law, shareholders get a say in allowing anyone getting more than a fifth of the company. ®